Qui sera le CIO of The Year 2023 ?
C'est dans le cadre du Gala Golden-i, qui rassemble chaque année les leaders des métiers du numérique au Luxembourg et qui se tiendra le 21 juin prochain, qu'est décerné le prestigieux prix de CIO of The Year. Qui succédera à Jean-Christophe Witz, CIO de Husky Technologies, CIO of The Year 2022 et aura l'occasion de présenter sa vision dans le cadre de l'European Digital Leader Of The Year Awards de CIONET ? Les candidatures sont désormais ouvertes.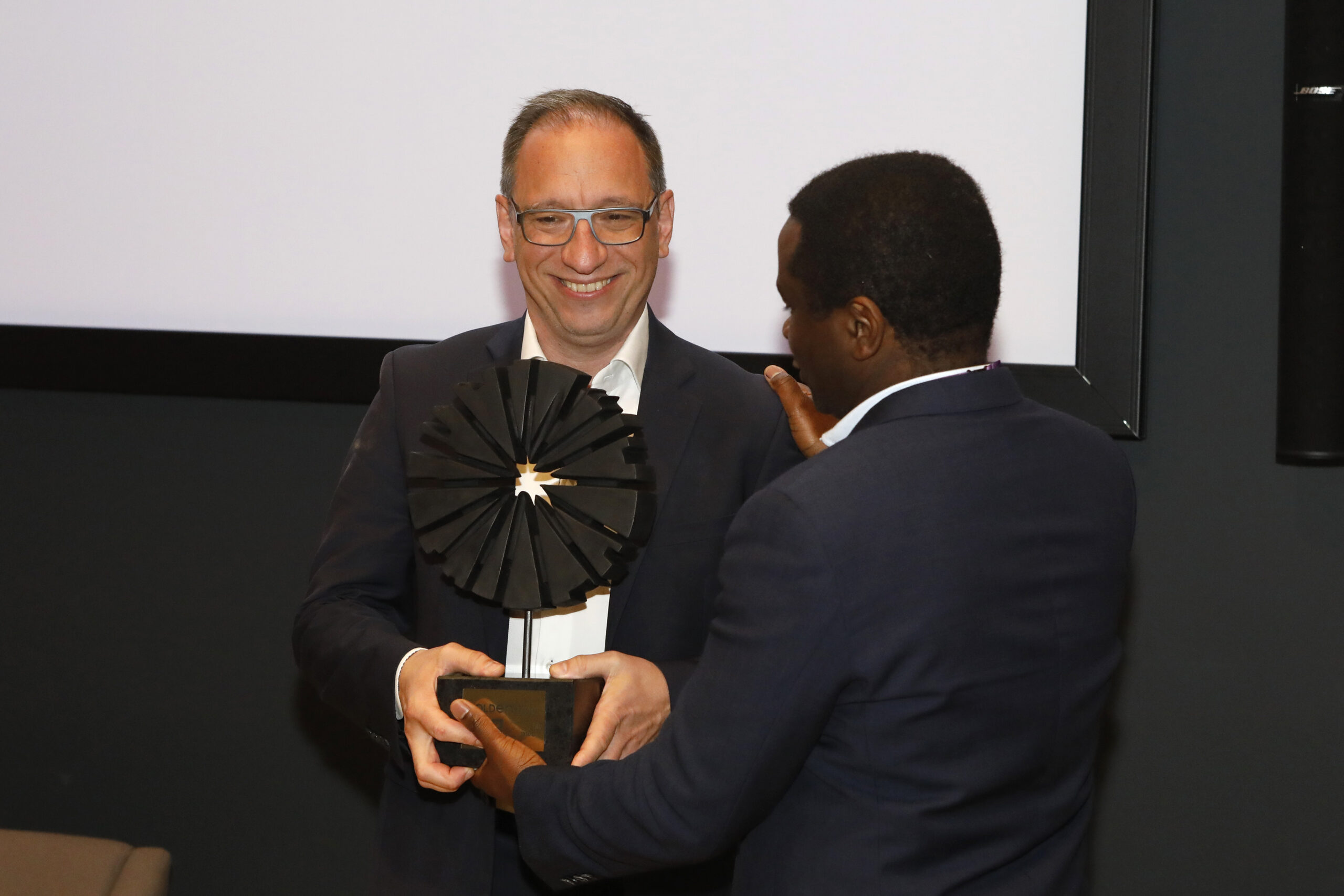 En 2022, le Gala Golden-i a eu l'opportunité de mettre en avant un digital leader du monde de l'industrie, mettant par la même occasion en lumière l'exceptionnelle transformation numérique d'un acteur industriel global, orchestrée par un CIO issu du Luxembourg. Jean-Christophe Witz et ses équipes portent un projet de transformation transversal, renforçant l'efficience opérationnelle de son entreprise à travers le monde et faisant du numérique un levier de création de valeur majeur pour l'avenir. Lauréat du prix de CIO of The Year 2022, il a eu l'occasion de présenter son projet auprès de ses pairs européens dans le cadre des European Digital Leader of The Year Awards, organisés par notre partenaire CIONET.
Un rayonnement international renforcé
Si ITnation célèbre et met à l'honneur les digital leaders luxembourgeois depuis plus de 15 ans, cela fait 10 ans que CIONET collabore avec le Dr. Nils Fonstad du MIT CISR pour sensibiliser au grand leadership numérique à travers l'Europe. Le programme European Digital Leader of the Year (EDLOTY) est mettre en lumière de célébrer les réalisations de tous les finalistes et de mettre en lumière les meilleurs leaders numériques d'Europe dans 4 catégories :
Secteur public et à but non lucratif (gouvernement, ONG)
Secteur financier (banque, assurance, services financiers)
B2B : secteur axé sur les entreprises
B2C : Secteur axé sur les consommateurs
À travers ce partenariat, le prix du CIO of The Year d'ITnation, au-delà d'une superbe mise en lumière locale, entend contribuer à faire rayonner le meilleur de ce qui se fait au Luxembourg dans le domaine du numérique au-delà des frontières.
Cette année, le jury, composé d'anciens lauréats du concours, intégrera aussi des gagnants des awards européens, rehaussant le prix d'une dimension internationale.
Serez-vous ce digital leader ?
Vous souhaitez mettre en avant un projet ou le travail de vos équipes dans le cadre de ce prix ? Alors, n'hésitez pas à proposer votre candidature !
Vous pensez qu'un projet mérite d'être mis en avant et récompensé dans le cadre de ce concours ? N'hésitez pas à nous suggérer un candidat !
Les candidatures sont ouvertes jusqu'au 1er mai.