Quality is a process throughout the whole development lifecycle!
We spoke to Sylvain Perez, CEO at q-leap about his vision and the future of q-leap!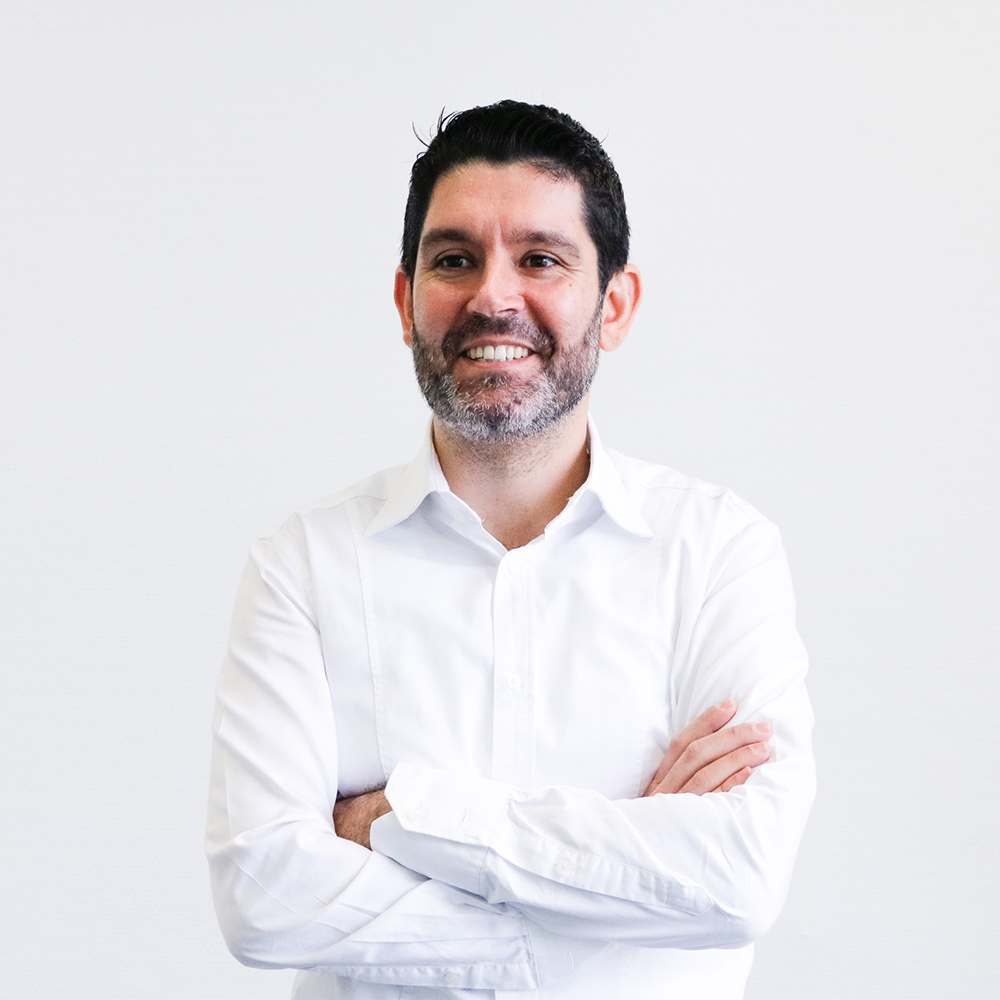 The software quality experts at q-leap have many ways of finding out how to make your IT systems work as efficiently as possible. That's q-leap mission and today that's even more important than ever to consider quality throughout the project, as a constant cycle. We spoke to Sylvain Perez, CEO at q-leap about his vision and the future of q-leap!


How would you define q-leap's vision?
"Since it foundation in 2012, q-leap's vision has been about quality. We believe that quality needs to be considered throughout the project, as a constant cycle. At other software companies, quality is often an afterthought. Only after the development is finished, quality is considered. And this is often too late. Because when the software testers start measuring the quality they will find problems. Bugs of various sizes. And these bugs can be so big, that the architecture of the whole program crumbles beneath it. This can be so costly, that a lot of unfinished, non-quality software is released on their users. Because it is lacking in quality, users will abandon it. Especially in this digital age, where programs can be installed as fast as they can be removed," Sylvain Perez pointed out.
At q-leap, we believe that quality is a process throughout the whole development, from the beginning to the very end. Every employee within q-leap thinks about quality. The Business Analysts, the software testers, the solution architects, and the project managers, they all know how to create quality and will always strive for it. Each step in the process is about quality," he said.
Where do you see the company expanding the following years?
"q-leap's quality is built on four foundations: Software Testing, Solution Architecture & Development, Business Analysis, and Training courses.
Software Testing is about measuring quality, and it can be measured in a large variety of ways. Functional testing, performance testing, automation etc. etc. We want to keep expending our expertise on testing, and keep growing as key players in the business. Where Software Testing measures quality, Solution Architecture & Development takes action. Quality software is like building a house. A good architecture can build a 2-story house, and when the owners want to expand, they can easily add a third story, rooms etc. A bad architecture builds a house without the fundamentals. If there is any change needed, the structure needs to be reworked completely. And that is the difference between great software developers and bad software developers. An application should be able to grow in users and functions as much is needed, and the software structure needs to be able to support this. That is quality.
But it is also about what the users need, and that's where our business analysts come in. To deliver quality software, you need to understand what the customer wants and needs, and link this to quality. Our business analysts are trained in incorporating quality procedures in all their work, which truly ensures that even the very first step at q-leap is about quality.
And last of all, we want to share our vision of quality through our training courses. We are expanding our offering to offer everyone the needs to bring quality into their work. As we first offered training courses aimed at software testers, we are now also offering courses in business analysis, and are looking to expand even further. Our training courses are certified, but offer more than that. We also explain how quality comes in, which gives much greater value than competitors, noted Mr Perez.
If you would like to know more about q-leap's vision and discuss with Sylvain Perez and his team, you're welcome at contact@q-leap.eu or meet us at ICT Spring 2017 on May 9th & 10th! They are very much looking forward to have a chat with you!
[toggle title ="About q-leap"]
Founded in 2012 and based in Luxembourg City, q-leap is a consulting company with deep expertise in software quality. With over 40 experts in software engineering, testing and quality assurance, architecture, business analysis, IT integrating and project management, q-leap offers a pragmatic approach, focused on the implementation of application lifecycle management processes that enable IT teams to concentrate on their application delivery. q-leap delivers and develops consultancy, audit, expertise and training to help organizations move their business forward with confidence.
[/toggle]