PwC Luxembourg welcomes new Partner, Marco Houscheid, Corporate Finance, Mergers & Acquisitions
PwC Luxembourg is strengthening its Corporate Finance, Mergers & Acquisitions team (M&A), with the admission of new partner, Marco Houscheid.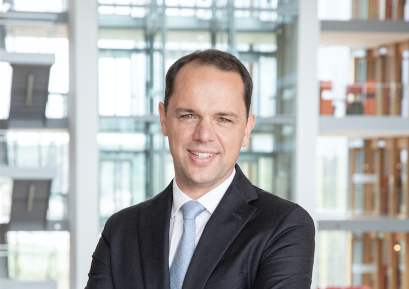 At the very heart of PwC is the commitment to offer excellent services to its clients. In Corporate Finance, PwC helps organisations to create value through mergers, acquisitions, disposals, restructurings and capital raisings, working with clients to develop the right strategy before the deal, identify issues and points of negotiation during the deal and make sure the implementation will create value after the deal. This is only possible through the team of experts, who have helped to make PwC Luxembourg unrivalled in the Grand Duchy. And while having the right resources and skills to do this is critical, having a wealth of experience and a broad network adds further value to our clients.
This is one reason why PwC Luxembourg is pleased to announce further investment in its senior Corporate Finance team with the admission of Marco Houscheid, new Partner, who will assume a key role in Corporate Finance. Marco brings to PwC Luxembourg a wealth of international experience, having advised clients on assignments across EMEA.
Marco joins from J.P. Morgan in London, where he was a senior investment banker in the EMEA Financial Institutions Investment Banking team. He has over 13 years of investment banking experience in the Financial Services industry, advising international strategic and financial investors on M&A and capital raisings (incl. IPOs, rights issues and debt issuances). While at J.P. Morgan, he was also acting as Head of EMEA Private Banking coverage. Marco started his career at PwC Luxembourg in 2002 in Audit.
Marco holds a B.Sc. In Finance from the HEC Management School – University of Liège (Magna Cum Laude), a Master in Business Administration from The Wharton School – University of Pennsylvania (Honors). He is a Fulbright Scholar and a CFA charter holder. He is a dual Belgian and Luxembourgish citizen, and speaks German, French, English, Luxembourgish as well as basic Dutch.
François Génaux, Partner and Advisory Leader at PwC Luxembourg, says, "We are pleased to welcome Marco to our partnership. He is a strong Mergers & Acquisitions professional, joining us from one of the leading global investment banks. His wealth of international experience and network will help us to further develop our  Advisory business."