Plus de 60 CIO désignent EBRC "Cloud Innovation Provider of the Year"
EBRC reconnu « Cloud Innovation Provider of the Year » 2019.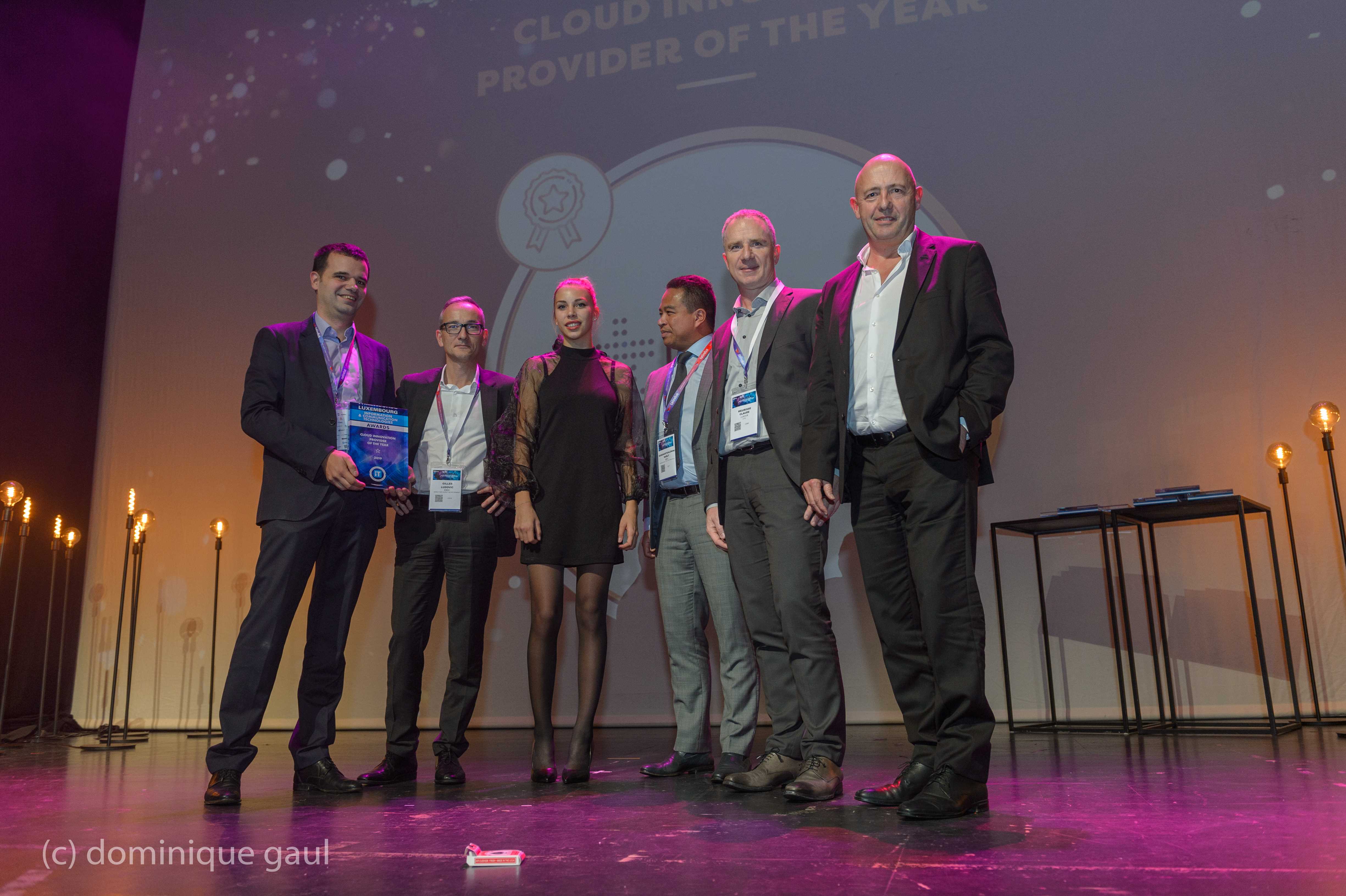 Ce 3 décembre 2019, plus de 60 CIO membres du jury ont désigné EBRC pour ses performances exceptionnelles et le caractère innovant de sa solution Cloud
EBRC a lancé son offre TrustedCloudEurope dès 2011 avec l'ambition de rester fidèle à sa mission de protéger les données sensibles et d'opérer les applications critiques de ses clients tout en cultivant son identité d'acteur européen. Depuis une décennie maintenant le marché du Cloud Computing connait une croissance très dynamique de 20 à 25% par an, car il répond au besoin d'industrialisation de l'IT, il simplifie pour les clients les opérations de gestion, et permet ainsi de servir plus rapidement les entités métier de l'entreprise. « En écoutant nos clients et nos partenaires, nous avons identifié au cours des derniers mois, trois attentes prioritaires : l'aide au respect de la régulation ou des règlementations qui les concernent, le besoin d'une plate-forme agile pour les développeurs enfin l'accès encadré et supervisé au multi-cloud en environnement hybride » explique Yuri Colombi, Head of Solutions & Innovation chez EBRC, « ce sont donc trois nouveaux services, que nous avons conçus et lancés en 2019 pour répondre à ces attentes. ». Cloud de confiance avant tout, TrustedCloudEurope propose désormais une offre aux développeurs avec DevSecOps avec Kubernetes as a Service et RedHat OpenShift, il simplifie la maitrise du multi-cloud ou CloudHybride avec un partenariat avec InterCloud tant sur le plan des ressources que des services managés et enrichi son offre de service Advisory avec son outil Cloud Governance Platform. Ce sont ces nouveaux services qui ont été mis en avant et récompensés par un jury de CIO d'entreprises prestigieuses implantées au Luxembourg.
« Nous sommes heureux de recevoir ce prix, témoignage de reconnaissance de la part de nos clients et du marché. Nous sommes encore plus heureux d'y associer, tout particulièrement, la société LUXHUB acteur qui vient de rejoindre le club des 100 RegTech les plus innovantes, qui nous fait confiance en utilisant les services et le TrustedCloudEurope d'EBRC en tant qu'entité PSF », déclare Yves Reding CEO EBRC. « Nous partageons avec EBRC des valeurs communes, en particulier sur la façon très dynamique de conduire le développement de nos activités en Europe. Disposer d'un partenaire réactif, innovant et qui nous apporte un grand soutien tant sur le plan business que sur celui de l'accompagnement technologique est primordial. Notre roadmap produit est ambitieuse et l'utilisation d'un managed cloud et des solutions DevSecOps font partie des atouts pour nous permettre d'atteindre nos objectifs » a indiqué de son côté Claude Meurisse COO de LUXHUB.