TRANSFORMATION & ORGANISATION
Pierre-Jean Forrer, Nouveau Leader EY
EY met en place une équipe dédiée au Secteur Public, et nomme Pierre-Jean Forrer Government and Public Sector Leader.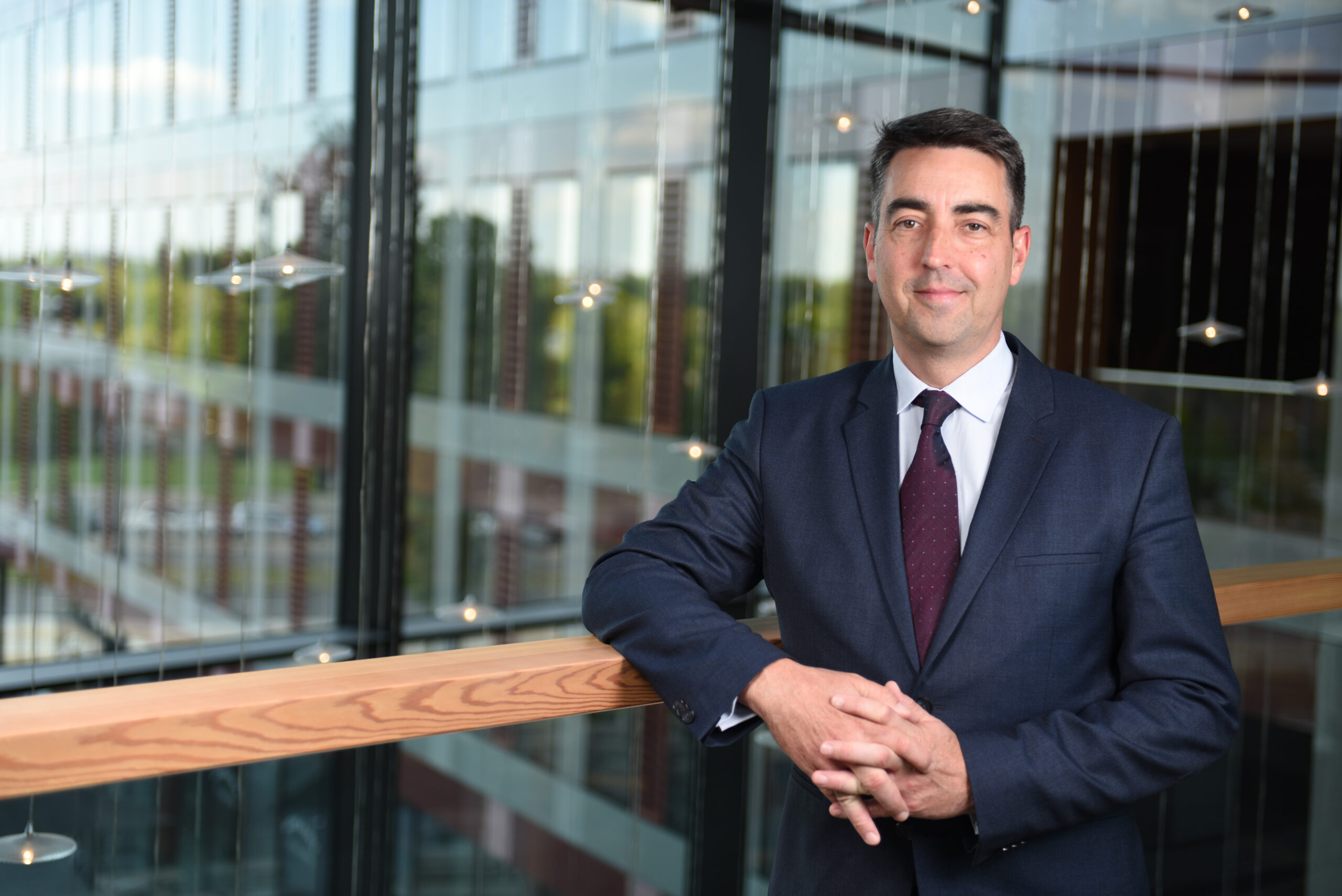 Olivier Coekelbergs, Country Managing Partner d'EY Luxembourg, a le plaisir d'annoncer la mise en place d'une équipe dédiée au Secteur Public, avec la nomination de Pierre-Jean Forrer, Principal, en tant que Government and Public Sector Leader.
Cette réorganisation répond aux besoins accrus des institutions qui se trouvent dans un contexte de profonde transformation, au sein d'un pays en pleine expansion économique et démographique où les attentes des citoyens envers un système administratif digitalisé et accessible sont grandissantes.
En ligne avec les ambitions du cabinet au niveau mondial, « Building a Better Working World » ; la volonté d'EY est d'accompagner les transformations de nos clients et de leur environnement, au travers de la puissance du capital humain, de la technologie, et de l'innovation pour délivrer une plus grande valeur à long terme, mesurée au travers du prisme des citoyens, des employés, des parties prenantes et des actionnaires, et au sens large, de la société.
Pour toujours mieux accompagner le gouvernement et les administrations dans leurs grands défis, EY peut s'appuyer sur l'expérience d'un réseau de 20.000 salariés dédiés au Secteur Public dans plus de 100 pays, et sur la confiance de longue date de ses partenaires au Luxembourg.
Les actions conjointes entre le secteur privé et le secteur public contribuent à l'attractivité du pays sur la scène internationale. En 2022, pour la première fois, le baromètre de l'attractivité d'EY – déjà en place à travers l'Europe, sera déployé au Luxembourg. Cette étude menée par EY est reconnue comme une source essentielle d'informations sur les principaux atouts d'un pays, notamment pour attirer les investissements directs étrangers (IDE). Elle permet d'étudier l'attractivité d'un pays en tant que destination d'investissement, et offre aux entreprises et aux gouvernements des données fiables leur permettant de définir des stratégies économiques et politiques favorisant la croissance.
Pierre-Jean Forrer, Principal, a plus de 30 ans d'expérience au service de grandes entreprises et multinationales, petites et moyennes entreprises de services et de production, start-ups technologiques et fintech, mais aussi des organisations publiques internationales et entités du secteur public local en France, au Moyen-Orient et au Luxembourg (ministères, administrations, entreprises publiques). Jusqu'à sa nomination, il était à la tête de l'équipe de conseil en transformation technologique chez EY Luxembourg depuis mars 2017.