PANASONIC ET B2M PERMETTENT AUX ENTREPRISES DE CALCULER LEUR TRUE COST OF OWNERSHIP TM
Panasonic, en collaboration avec son partenaire B2M, fournit aux entreprises un outil en ligne qui leur permet de calculer les coûts engendrés par les problèmes de mobilité, comme la défaillance technique des appareils et applications mobiles.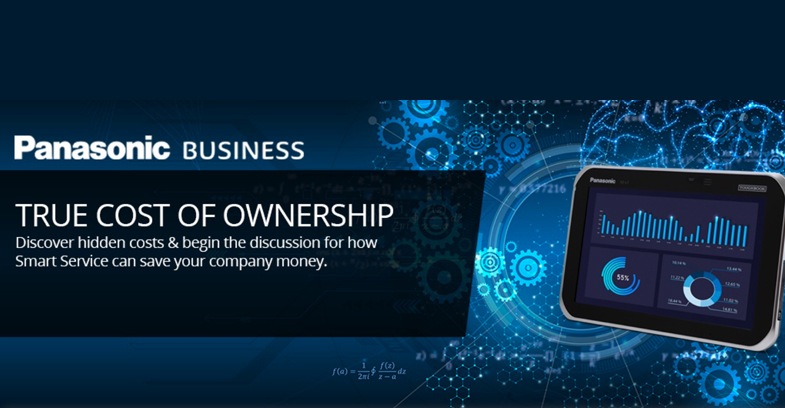 Dès aujourd'hui, les entreprises peuvent utiliser le calculateur rapide du True Cost of Ownership TM sur le site de B2M pour estimer le coût des pannes d'appareils et d'applications et pour obtenir une évaluation rapide de leurs performances par rapport aux moyennes du secteur. À la fin de l'évaluation, une analyse plus approfondie du CTP est proposée gratuitement et peut aider à prendre des décisions sur les moyens de gérer la mobilité de manière plus proactive et de prévenir les temps d'arrêt et les pannes.
Le True Cost Of Ownership TM de B2M (TCO) correspond au coût total de la propriété de technologies mobiles sur une période de plusieurs années. Le TCOTM prend en compte les coûts d'acquisition des appareils, logiciels et périphériques, et, à l'aide de données de référence de l'industrie provenant de cabinets d'analystes et d'études de marché primaires propres, calcule les taux de défaillance moyens des batteries, des applications, des réseaux et d'autres composants des appareils mobiles. 
Sur une moyenne de cinq ans, plus de 60 % du coût total de la mobilité est engendré en raison de défaillances. En outre, une enquête révèle que 88 % des travailleurs du secteur informatique interrogés sont susceptibles de remplacer les piles parfaitement saines d'un appareil – et 16 % échangeraient l'appareil entier pour résoudre un seul problème. La plupart de ces dépenses pourraient être évitées grâce à une surveillance en temps réel par le biais de Toughbook Smart Essentials, alimenté par B2M.
Le kit d'outils Smart Essentials fournit des informations précieuses, intelligentes et exploitables sur la santé et l'utilisation de l'ensemble du patrimoine mobile d'une entreprise.
La suite se compose de trois services – Smart Service, Smart Battery Monitor et Smart Device Monitor – et permet de saisir, d'analyser et de faire des rapports sur le comportement et les attributs des appareils mobiles. En faisant tout cela en temps réel, ces Smart Essentials aide les entreprises à surveiller et gérer ses appareils de manière aussi proactive que possible.