Une expérience immersive pour les clients Orange
Orange Luxembourg est heureux d'annoncer l'ouverture de son premier shop au sein du metaverse.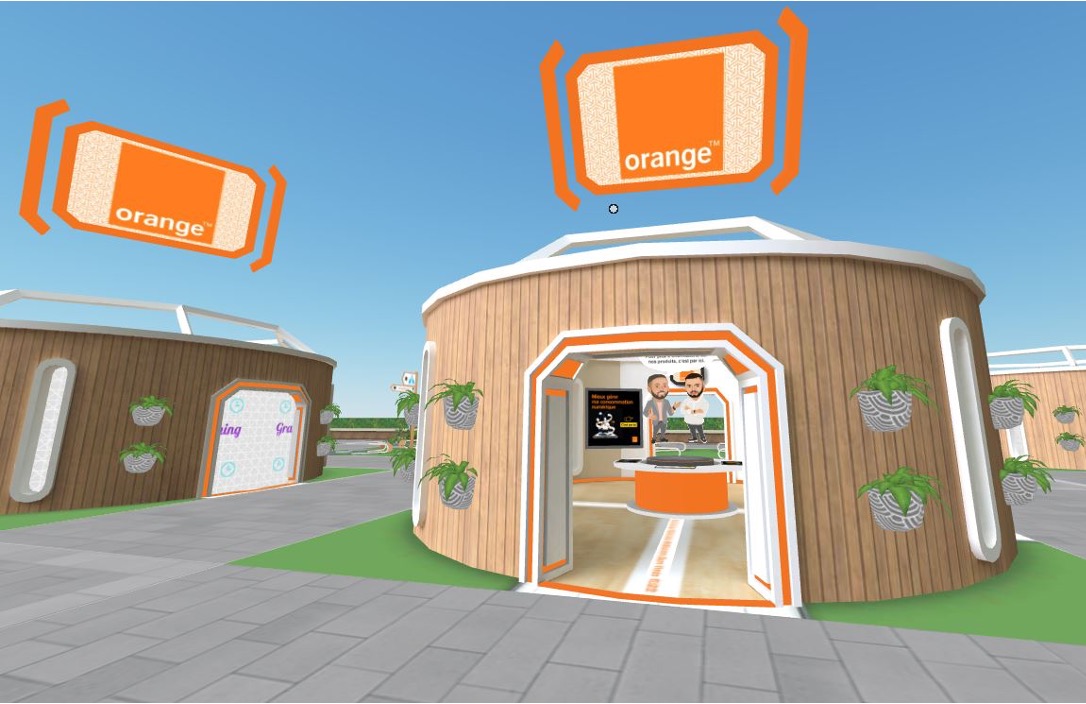 Orange Luxembourg est heureux d'annoncer l'ouverture de son premier shop au sein du metaverse. Celui-ci a été développé sur un espace acheté dans « The Luxembourg Metaverse », un nouvel environnement virtuel.
Proposer une expérience immersive
« Cette boutique, dans laquelle les visiteurs pourront directement interagir avec nos vendeurs, a été construite sur l'un des deux terrains que nous avons acquis dans ce nouveau metaverse, explique Barbara Fangille, Head of Communication au sein d'Orange Luxembourg. Cette démarche vise à explorer les possibilités liées à ces nouveaux environnements. La volonté est de proposer une expérience immersive unique à nos clients. Nous considérons le metaverse comme un nouveau canal pour proposer nos produits et services et interagir avec nos clients. Il est complémentaire à nos autres canaux en ligne, qu'il s'agisse de notre e-shop, du video-shopping ou encore des sessions de live-shopping. »
Un véritable espace commercial au cœur du metaverse
Les visiteurs de The Luxembourg Metaverse pourront se rendre dans le shop Orange, où ils pourront retrouver Jordy et Ilhan, deux vendeurs aujourd'hui connus des clients de l'opérateur, présents en permanence sous la forme d'avatars, et interagir avec eux. « Les clients pourront se faire conseiller et accéder à l'ensemble de notre offre disponible actuellement en ligne », poursuit Barbara Fangille. Au cœur de ce shop, le
visiteur pourra aussi accéder à un ensemble de contenus relatifs aux engagements de l'opérateur, autour de la reprise et la revalorisation des appareils mobiles, à des vidéos portant sur les solutions technologiques proposées, ou encore aux offres professionnelles de connectivité.
Le metaverse luxembourgeois, laboratoire d'innovation pour Orange
Mais l'investissement d'Orange Luxembourg dans le metaverse luxembourgeois ne se limite pas à cet espace commercial. Orange entend utiliser cet environnement virtuel accessible à tous comme un laboratoire d'innovation et d'accompagnement aux bons usages du numérique. Dans cette perspective, l'opérateur a acquis un deuxième terrain, sur lequel il déploiera un nouveau lieu.
Celui-ci sera présenté le 7 juillet prochain, à l'occasion d'une conférence de presse internationale dans « The Luxembourg Metaverse ».
« Nous souhaitons explorer les possibilités liées au développement de ces environnements virtuels et créer un lieu d'échange avec les start-up luxembourgeoises, explique Barbara Fangille. Notre volonté est aussi d'accompagner nos clients en les sensibilisant aux opportunités et aux dangers liés à ces environnements virtuels. »
Assistez à la conférence de presse d'Orange dans le metaverse luxembourgeois
Les aspects d'innovation et les questions de cyberdéfense seront notamment au cœur de ce deuxième espace. Ils constitueront aussi le principal sujet de la conférence de presse proposée en présence de dirigeants d'Orange Luxembourg et d'expert du métavers et de la cyberdéfense.
Pour assister à la conférence de presse, rendez-vous dans le metaverse « The Luxembourg Metaverse »
Date et heure : Jeudi 07 Juillet à 14h30.
Lien de connexion : https://luxembourg-metaverse.events/Une fois connecté, veuillez suivre les instructions à l'écran.
La conférence est accessible avec ou sans casque de réalité virtuelle.