Orange Luxembourg devient le partenaire officiel de la fédération luxembourgeoise de Esports
Désireux de soutenir le développement et la reconnaissance de l'Esport dans le pays, Orange Luxembourg devient le partenaire officiel de la Luxembourg Esports Federation (LESF), la fédération luxembourgeoise des sports électroniques.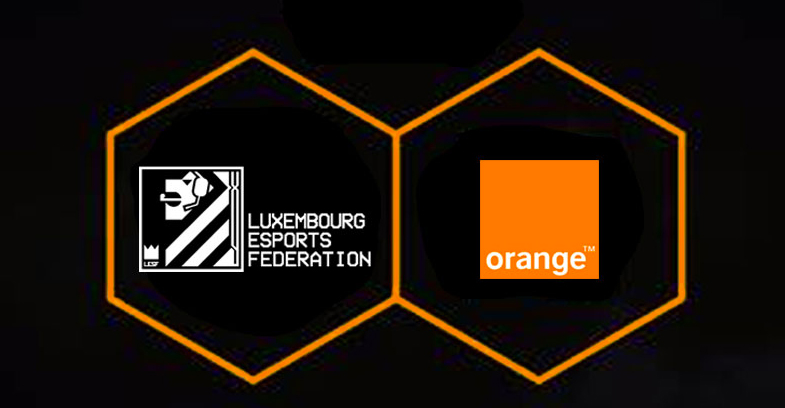 La LESF, Luxembourg Esports Federation, a été fondée en juin dernier afin de promouvoir, au Grand-Duché, l'Esport, cette discipline faisant référence à la pratique d'un jeu vidéo ou informatique en compétition, seul ou en équipe, sur console ou ordinateur. L'ASBL s'est ainsi donné pour principales missions de faire reconnaître officiellement l'Esport en tant que sport à part entière, de fédérer les acteurs du sport électronique et de représenter leurs intérêts collectifs auprès des parties externes et des autorités luxembourgeoises.
Depuis ce 14 décembre 2020, Orange Luxembourg est devenu le partenaire officiel de la LESF. « Nous sommes engagés en faveur du développement du gaming et de l'Esport dans le pays depuis plusieurs années déjà. Nous participons chaque année au Luxembourg Gaming Xperience, le plus grand salon luxembourgeois dédié au gaming et aux nouvelles technologies, et nous organisons des tournois de gaming dans nos shops et en ligne. Ce partenariat s'est donc présenté à nos yeux comme une suite logique », confie Barbara Fangille, Head of Communication d'Orange Luxembourg.
Soutenir les athlètes numériques dans leur pratique
Le partenariat d'Orange prendra la forme d'un soutien à la fois financier et matériel à la LESF. L'opérateur de télécommunications souhaite ainsi aider la fédération à soutenir de jeunes gamers dans leur pratique sportive, développer des structures adaptées pour les athlètes désireux de mener une carrière professionnelle, et leur permettre d'accéder à des compétitions internationales.
« Nous sommes très heureux de pouvoir compter sur le soutien d'Orange, premier acteur à avoir investi dans l'Esport au Luxembourg, souligne Joe Hoffmann, Président de la LESF. Ce partenariat va nous permettre de bénéficier d'une plus grande notoriété et va nous aider à concrétiser nos idées plus facilement, en faveur du développement de l'Esport au Luxembourg. » 
Aujourd'hui, le Luxembourg, à l'instar de l'ensemble du Benelux, doit renforcer la reconnaissance de l'importance culturelle de l'Esport et de ses avantages pour le développement du travail d'équipe, du leadership et des compétences cognitives. Selon la LESF, le Luxembourg compterait entre 3.000 et 5.000 joueurs amateurs sur tous les jeux (League of Legends, Counter-Strike, Call of Duty, FIFA, etc.) mais ne présenterait qu'un potentiel maximal de 25 joueurs de niveau professionnel.