Mobile payments: Banque Raiffeisen joins the Payconiq/Digicash community in collaboration with Finologee
End of June 2021, Banque Raiffeisen has launched its own mobile payment App 'Raiffeisen Payconiq", enabling its customers to both make peer-to-peer transfers and to pay their utility bills, in shops and remotely with Luxembourg's leading mobile payment network, Digicash by Payconiq.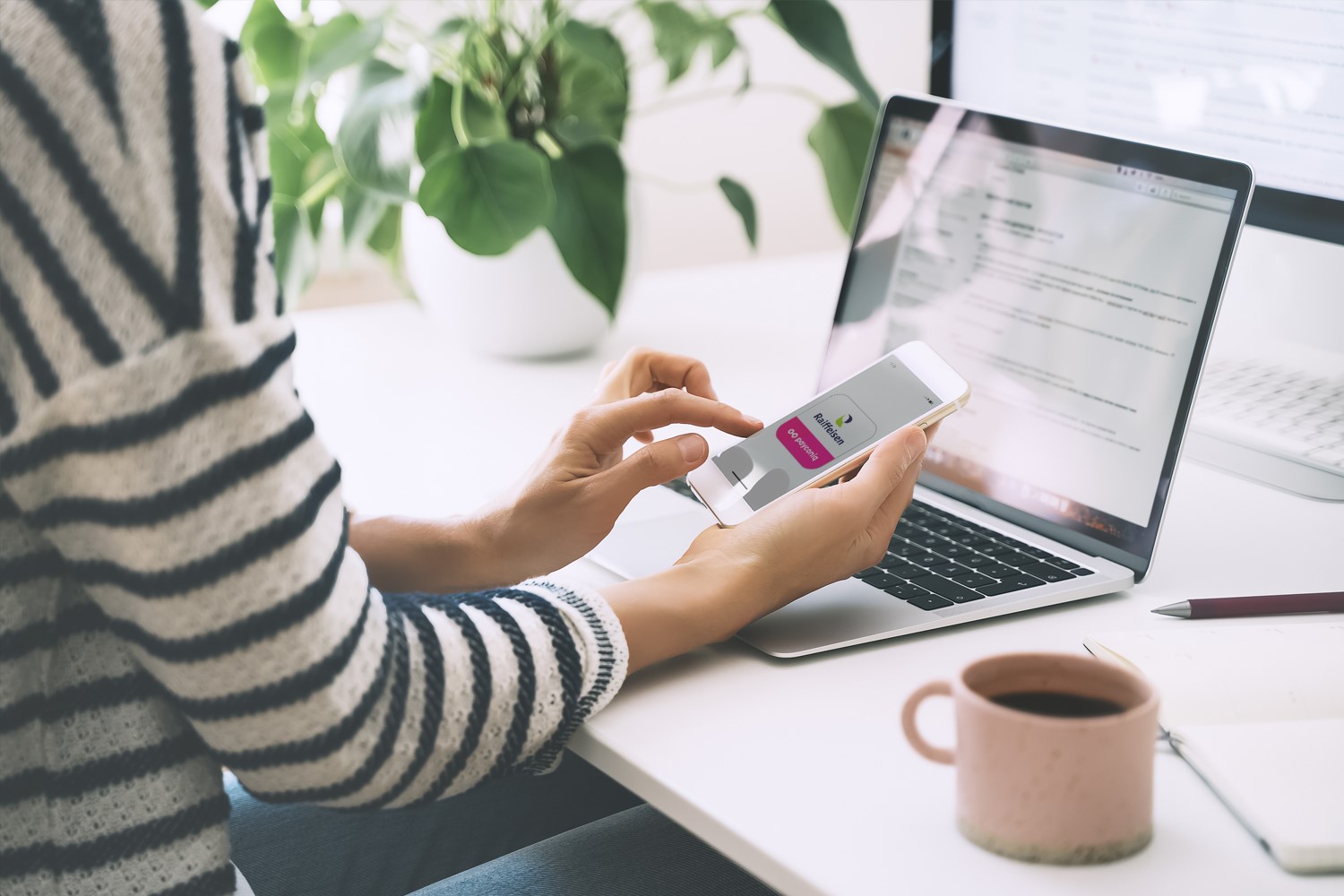 The cooperative bank's clients and members may now download and install the 'Raiffeisen Payconiq' App on their iOS and Android phones. It can be activated through an existing LuxTrust certificate enabling a straightforward process. Upon secure activation –that only takes a few seconds– all regular 'Digicash by Payconiq' features such as person to person transfers, utility bill payments by scanning QR Codes, as well as in-shop, e-commerce and in-App payments become available to Banque Raiffeisen account holders. All payments are made directly from and to clients' current accounts, using standard credit transfers, providing the highest level of convenience and transparency.
When deciding to join the 'Digicash by Payconiq' banks community, Banque Raiffeisen has chosen to rely on Finologee for the development, the deployment and the operation of its mobile payment App and the underlying authentication, authorisation and IT security infrastructure. The Luxembourg financial platform operator Finologee is a prime operational partner in the 'Digicash by Payconiq' ecosystem. The company is also providing the network and scheme operator Payconiq with components and operations services essential to the Luxembourg banks' Digicash Apps and to the local payment acceptance infrastructure. 
The ingredients to a fast-track project implementation
The Raiffeisen Payconiq App has been developed and implemented in a timely manner thanks to an efficient project outline and roadmap definition and an accurate implementation strategy carried out in close collaboration between Raiffeisen and Finologee teams. The agile methodologies that the teams relied on for both project management and deployment processes were the key factor to a successful delivery.
"Providing the Digicash by Payconiq App to our customers was a strategic priority for Banque Raiffeisen" points out Nabil Meziani, Banque Raiffeisen's CIO. Claire Lubnau, Product Manager B2C at Banque Raiffeisen, adds "I am truly proud of the energy sparked by this project and the efforts brought into it by the teams involved, the project owners and of course also the sponsors with our management and board. I am sure our customers will love this product and take full advantage of one of the best user experiences in digital payments."
Compliant outsourcing made straightforward
Finologee's digital finance platform strategy fully pays off in this context. It enables its customers to leverage the FinTech specialists' expertise by adopting digital products and components that rely on a shared multi-tenant infrastructure, but that also caters for extensive product customisation. This hosted Software-as-a-Service (SaaS) setup substantially lowers implementation times and streamlines banks' outsourcing processes, as the technical, IT security, legal and business components of this framework have been optimised for financial industry players' regulation compliance. Finologee holds a 'Support PFS' licence by the Ministry of Finance and is ISO 27001-certified.
"We are genuinely delighted to be able to support Banque Raiffeisen to join the ranks of the Digicash by Payconiq App issuing banks" said Jonathan Prince, Finologee's Co-Founder in charge of business development. "Finologee and its founders have been involved in the Digicash success story since its beginnings in 2012. The development and operations service we provide to Banque Raiffeisen in the Payconiq-Digicash ecosystem illustrates an evolution of our value proposition in this context: now 'Digicash by Payconiq' issuing banks can rely on our hosted platform and on our team of mobile app development specialists to rapidly deploy their own customised payment App. It provides a state-of-the-art security and user lifecycle management framework. Using these ingredients, it enables banks to neatly and efficiently connect their core payment and accounts management infrastructure to the Payconiq payment scheme using Finologee's platform and its mobile App code base."