LUXHUB: wrapping up a busy 2021…with eyes on the future of Open Finance
The year 2021 is coming to an end… and it has been a busy one for leading Luxembourgish Fintech and Open Banking pioneer LUXHUB. We recently met with Jacques Pütz, CEO, and Claude Meurisse, COO, to review a successful year, and also to discuss the advent of Open Finance and what it represents for the financial services industry. And beyond.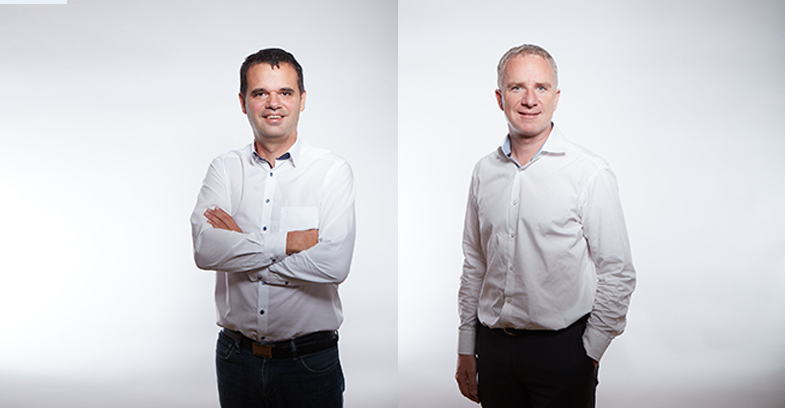 From compliance to innovation
The Open Banking revolution truly began with PSD2 (the 2nd Payment Services Directive), with banks literally having to open to others – and share account data and allow payment initiation, with the consent of the end user.
"This European legislation was first seen as a challenge – or even a burden – for the financial services industry, but most actors quickly realized that in a world filled with data and full of digital, PSD2 was also going to create an unlimited array of opportunities for financial institutions and Fintechs," first comment the two Open Banking experts.
With its efficient compliance products, XS2A and CEDR, the rapidly-growing company was able to gain the trust of around 60 clients from all over Europe, and was twice featured in the world renowned REGTECH100 list (including most recently for 2022). This additional recognition from the industry – with a record number of more than 1,200 companies having applied this year – represents a new milestone for LUXHUB – which was already featured in the 2020 list – and serves as proof that compliance products are still key in the development of Open Finance.
Nowadays, more than two years after the entry into force of the obligation for banks to publish PSD2 APIs, the basic concept of Open Banking has evolved and transformed from solutions to ensure compliance into a real innovation enabler. This comes with the creation of top-notch, flexible and user-friendly services that answer to the ever-changing needs of end-users.
Claude Meurisse confirms, "PSD2 compliance – as well as AML5-related APIs – is the cornerstone of Open Banking, laying the ground for future innovation. LUXHUB, which started its journey by focusing on such compliance topics, is now enabling financial institutions, Fintechs, public administrations and SMEs to go one step further and enter the API economy and the Open Finance world."
As a matter of fact, the Reg/Fintech located in Strassen now also offers key account aggregation and account-to-account payments solutions.
Beyond compliance: becoming a Payment Institution and pushing for co-creation
To really help kick off Open Banking in Luxembourg, and especially to enable all companies to benefit from its numerous opportunities, the Fintech obtained both AISP and PISP licenses form the local regulator, CSSF, in 2021.
With these – AIS standing for Account Information Services, and PIS for Payment Initiation Services – LUXHUB has officially entered the era of embedded finance. This enables the company to provide its clients with the opportunity – regardless of their industry – to integrate banking features within their own services, applications and/or processes.
"These new services apply to both regulated and non-regulated companies – so, not only financial institutions, but also e-commerce merchants, software companies, travel agencies, and many others."
"With Open Banking, the sky's the limit for all companies in need of secure and efficient payment services," comments the COO. This enables them to provide their clients with a single and seamless experience throughout their entire journey – from searching to paying.
Also, in September, the Fintech worked closely with one of its founding banks, Spuerkeess, to enable the aggregation of accounts from neo banks, namely N26 and Revolut.
"With this power move, Open Banking has become a reality in Luxembourg: clients from 'traditional' banks get to use an innovative app that displays transactions and account balances from other banks. It's all about providing them with a new user experience, and facilitating their daily life and banking operations," adds Jacques Pütz.
LUXHUB also saw new innovative players publishing APIs in their Marketplace. "In the current context, the notions of ecosystems and co-creation have become key. In the last 18 months, we allowed companies outside of the banking world to enter the API economy, with Bâloise Assurances Luxembourg, COVR, Accenture and Editus notably releasing APIs and making them available to the community, directly in the LUXHUB Marketplace, which we like to describe as an Open Innovation platform," underline Jacques Pütz and Claude Meurisse. Through these APIs, these companies offer new services to the participants of the Marketplace, whether they be banks, insurance companies, Fintechs, etc., aiming on the one hand to boost and create new revenue streams, and on the other, to enable consumers to offer seamless services to their end-users.
Future developments to grasp all Open Finance opportunities
In the near future, the Fintech plans to release a redefined version of its Marketplace, giving a new, initiative and efficient tool to API providers and consumers. "This major update will consist in a modern web architecture – with a headless CMS, BPM driven processes, independence of API management solution, enhanced and standardized access control etc. – as well as UX/UI enhancement, API self-publishing capabilities, and much more," says Claude Meurisse.
Moreover, the team is focusing on the development of concrete and dedicated use-cases with key actors from different sectors, which will without a doubt redefine the overall customer experience, adding embedded payments or account information features.
As highlighted by the experts, "Open Banking has moved from the necessity to ensure compliance to enabling real innovation and the creation of top-notch, flexible and user-friendly services. Going way beyond the banking sector".
The Open Finance and Open Innovation world is filled with opportunities for both traditional players and Fintechs, with LUXHUB being the perfect example of how starting with compliance can pave the way towards an innovative route.