LUXHUB, a leading European Open Banking innovator, secures additional €7.400.000
Investment from 4 founder banks to accelerate ambitious growth plans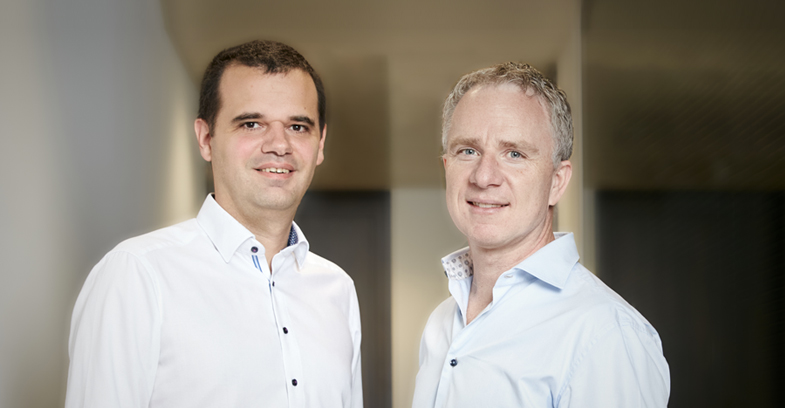 LUXHUB today announced that it has secured an additional €7.4 million in an internal funding round with its founder banks, Banque Raiffeisen, BGL BNP Paribas, POST Luxembourg and SPUERKEESS, cementing its position as one of Europe's leading Open Banking FinTechs.
The Open Banking sector emerged at the end of 2015, with the adoption of the revised Payment Services Directive (PSD2) by the European Union. As well as providing end users with more control over their financial data, PSD2 also served to create a more competitive and secure playground for tech innovation within financial services.
"LUXHUB has rapidly emerged as a leader within Luxembourg's new Open Banking ecosystem," says Jacques Pütz, CEO LUXHUB. "But our ambitions have always been to have a strong Europe-wide presence, and it's our progress in this respect that has been most impressive."
This new round of funding will be used to accelerate the development of LUXHUB's proprietary Open Banking and Open Finance products, and further catalyze their ambitious pan-European growth aspirations.
"We're currently in a uniquely accelerated period of digital transformation, and LUXHUB is uniquely positioned to play a key role in this when it comes to financial institutions," adds Jacques. "We have the firm commitment of our four founding shareholders, alongside a deep-rooted philosophical core of innovation and collaboration."
LUXHUB has, in just two years, grown from a mere four individuals into a diverse team of more than 30. Having successfully delivered PSD2 compliance to close to 40 financial institutions, innovation and collaboration are now quite clearly taking center stage.
This latest capital boost will serve to steepen the trajectory of the company's growth and acts as a clear illustration of the high levels of confidence the four founder banks have in LUXHUB's vision.
"The new investment comes largely as a result of the operational and technological success we have had with our PSD2 compliance product," Claude Meurisse, LUXHUB's COO, explains. "But, on top of this, it's the opportunities we have created, and are creating, for a broad range of financial institutions beyond compliance that provides real enthusiasm about our future outlook." PRESS RELEASE FOR IMMEDIATE RELEASE 04/05/2020
[toggle title ="About LUXHUB"]LUXHUB emerged from the combined vision of four major Luxembourgish banks – Banque Raiffeisen, BGL BNP Paribas, POST Luxembourg and SPUERKEESS – to become a key catalyst of the European financial industry's evolution towards Open Banking.
Built on compliance; driven by innovation – although LUXHUB's initial objective was to provide an efficient and effective PSD2 compliance product for financial institutions in Luxembourg and throughout Europe, the award-winning FinTech has always harbored ambitions far beyond this.
Through innovation and collaboration, LUXHUB has already grown into Europe's 2nd largest Open Banking Hub (EBA) and, in November 2019, was appointed a RegTech100 company.
A statement partnership with a global professional services company, an exciting range of proprietary Open Banking and Open Finance products, and an ever-expanding list of collaborative ventures suggests that this is only the very beginning for Luxembourg's largest FinTech.[/toggle]