LU-CIX welcomes a new Cloud expert among its members: Omnis Cloud
LU-CIX ASBL, the Luxembourg Internet Exchange Point, is glad to welcome Omnis Cloud, as a new Gold member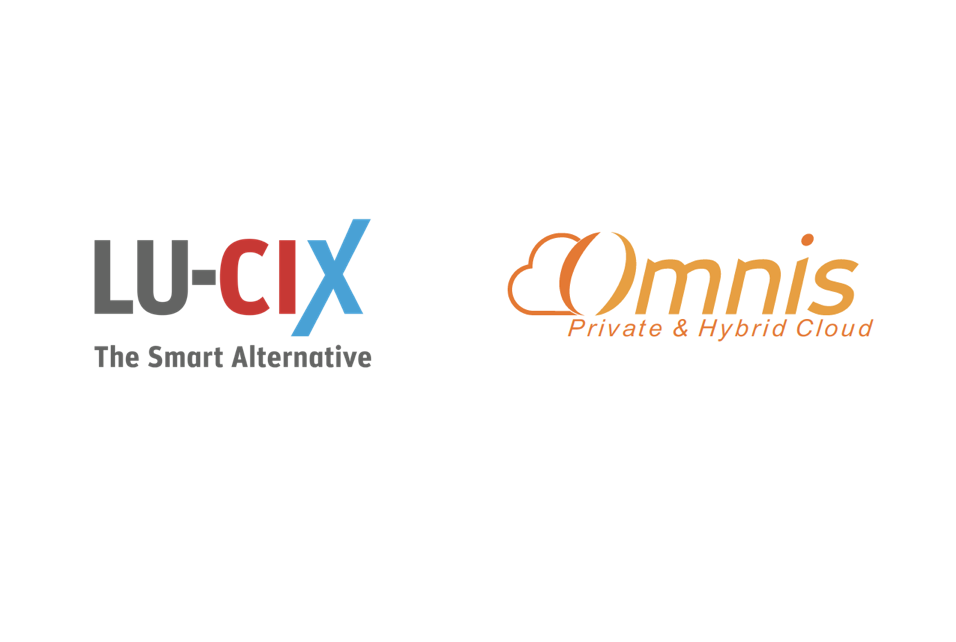 Omnis Cloud is a Luxembourg start-up, delivering Open Source powered Cloud platforms from their data centers and in customers premises. It also focuses on Open Source alternatives to commonly used platforms like Office365, Teams, Zoom,… to ensure that data does not cross Luxembourg's borders.
"With Omnis Cloud, we have one of the first members of Gaia-X AISBL joining our community. The company of Paolo Vecchi brings a great skill set on the development of the technical framework and operating standards of the Gaia-X Federation services. These services will leverage existing standards and open technology, e.g. Open Source software and Open Standards, of which Omnis Cloud has not only a sound understanding but is also a key promoter. With Omnis Cloud joining, we are privileged to have a key advocate of digital sovereignty and Open Source software onboard at LU-CIX" stated Peter Sodermans, Vice Chairman at LU-CIX ASBL.
"Omnis Cloud is very pleased to be part of LU-CIX, as we found a team of like-minded innovators working to make Luxembourg the trusted data hub for Europe and beyond. As a member, we will be able to fully benefit from LU-CIX infrastructure which will allow us to help organisations and institutions to implement the federated and Open Source platforms they need to achieve Digital Sovereignty, creating even more local, economical and social value for all." stated Paolo Vecchi, CEO at Omnis Cloud.
[toggle title ="About "]LU-CIX
LU-CIX, the LUxembourg Internet eXchange was founded in 2009 based on a not-forprofit membership association with an open and neutral philosophy. Its aim is to develop the Internet and support the data center community in Luxembourg. As well as providing the technical infrastructure LU-CIX also makes a major contribution to the Luxembourg Internet community through its leading industry event, Luxembourg Internet Days which takes place in November every year and attracts over a thousand industry experts and decision makers from around the globe. LU-CIX also runs the datacenters-in-europe.com website, which provides a shared communication platform for all the players in the Luxembourg data center and Internet arena and promotes Luxembourg as the best place for your European data center and ICT business in the heart of Europe.
More information on www.lu-cix.lu
Omnis Cloud
We are a start-up that brings together the experience of many local and European partners to deliver Open Source powered Cloud platforms from our data centres and in customers premises. Cloud has become a way to consume virtualisation environments and applications without worrying about the complexity and upfront investments. We believe that "Cloud" isn't a service that only global organisation can and should provide, today your organisation can own a Cloud platform or be part of one and we can help you out Our focus on Open Source based platforms allows us, and you, to benefit from the same technologies used by the global Cloud providers while lowering costs, remaining independent from vendors commercially driven choices, contribute to the growth of the local economy and skills availability and to the furthering of our Digital Sovereignty. We also focus on Open Source alternatives to commonly used platforms like Office365, Teams, G Suite, Zoom, etc. to ensure that our, and your, users data does not cross Luxembourg's borders and the services are fully GDPR compliant. Whether you are an SME requiring an on-premises entry level virtualisation platform, a start-up in need of a few virtual machines or a public sector organisation planning for a national or European federated Cloud, we have the specialists and partners that can help you in selecting and implementing the most suitable technologies.
More information on https://omniscloud.eu/  [/toggle]