TRANSFORMATION & ORGANISATION
La LHoFT prend vie
Lundi, la Luxembourg House of Financial Technology proposait son « virtual groundbreaking ».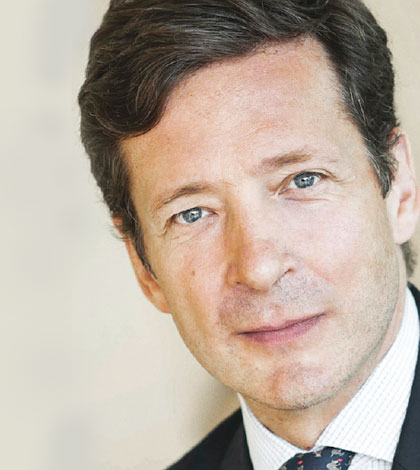 Lundi, la Luxembourg House of Financial Technology proposait son « virtual groundbreaking ». Si le lancement se voulait virtuel, c'est parce que l'institution, sans localisation où s'implanter, sans CEO ni structure juridique, n'est pas encore tout à fait en ordre de fonctionnement. Ce qui ne l'empêche pas d'insuffler dès à présent de la vie dans son projet. Par Sébastien Lambotte
La Luxembourg House of Financial Technology se concrétise. Lundi, à l'occasion de son événement de lancement, baptisé « virtual groundbreaking », on a pu en apprendre un peu plus sur ses développements. Nicolas Mackel, CEO de Luxembourg For Finance, à l'initiative de la LHoFT, reconnaissait n'avoir pas de ruban à couper, de CEO à présenter ni de structure légale à officialiser. « Mais, plus que des murs, l'important, dans une maison, c'est d'y apporter de la vie », se justifiait-il. Et cette vie, elle sera insufflée dès à présent dans le LHoFT, notamment grâce aux dix partenaires du projet, dont les noms ont été révélés :  la Banque et Caisse d'Epargne de l'Etat (BCEE), BGL BNP Paribas, la Société Générale, Clearstream, SIX, Deloitte, KPMG, PwC, Post et Telindus.
Sans attendre, lundi, la LHoFT entamait très concrètement sa mission de fédérer la communauté Fintech au Luxembourg et de supporter ses membres dans la poursuite de leurs objectifs dans le domaine FinTech. En effet, pour l'occasion, l'organisation avait invité cinq start-ups étrangères à se présenter au parterre de convives présents, parmi lesquels des leaders de la finance et de la technologie.
Permettre la rencontre, faire émerger les idées
Si la LHoFT ne dispose pas encore de son infrastructure finale, elle n'entend pas attendre plus longtemps pour soutenir l'industrie financière dans les défis qu'elle doit relever. « Notre volonté n'est pas de créer un incubateur de plus, concurrent aux autres structures déjà présentes sur la place. Nous voulons développer un lieu d'échange, à un niveau supérieur, permettant aux acteurs du domaine de la FinTech et aux institutions financières de se rencontrer, aux idées et nouvelles collaborations d'émerger », assure Nicolas Mackel.
Les synergies qui pourraient émaner de cette nouvelle interface ne se limiteront pas aux initiatives privées. Par son action, la LHoFT entend aussi permettre et soutenir le développement de partenariats publics-privés, impliquer les pouvoirs publics dans le domaine de l'éducation (eSkills), de la régulation (RegTech), de la recherche… « L'Université du Luxembourg, aussi, constitue un partenaire clé dans la poursuite de nos objectifs », précise Nicolas Mackel.
La LHoFT veut aussi être l'interface privilégiée pour faire rayonner l'activité FinTech du Luxembourg à l'international et un interlocuteur de choix pour les acteurs innovants étrangers qui souhaitent développer du business avec les institutions financières luxembourgeoises.
Le nom du CEO révélé prochainement
Si la LHoFT ne dispose pas encore de ses propres infrastructures, en attendant de pouvoir  s'établir à la Rue Glesener, dans l'ancienne maison de police qui doit être rénovée, elle pourra s'installer dans la House of Entrepreneurship. La Chambre de Commerce, qui soutient l'initiative, a mis à la disposition de la LHoFT tout un étage de son nouveau bâtiment. Par ailleurs, le nom du futur CEO de la nouvelle « maison » devrait être révélé dans les deux prochaines semaines. « Le processus de sélection se poursuit. Il reste trois candidats en lice », a précisé Nicolas Mackel. Et pour ce qui est de la structure légale, la LHoFT espère pouvoir bénéficier du statut de fondation scientifique. Pour cela, elle attend une autorisation du ministère de la Justice.