Leaning towards automated and intelligent document processing
Slashing the time spent extracting data from standardized forms – and therefore boosting customer experience – is the central goal of the Intelligent Character Recognition (ICR) tool powered by Accenture, which is deployed in the cloud via the LUXHUB platform. Antoine Estievenart (Strategy & Management Consulting Manager at Accenture Luxembourg) explains how this solution can help companies cut data entry processing times – by up to 90% – while also drastically reducing the error rate.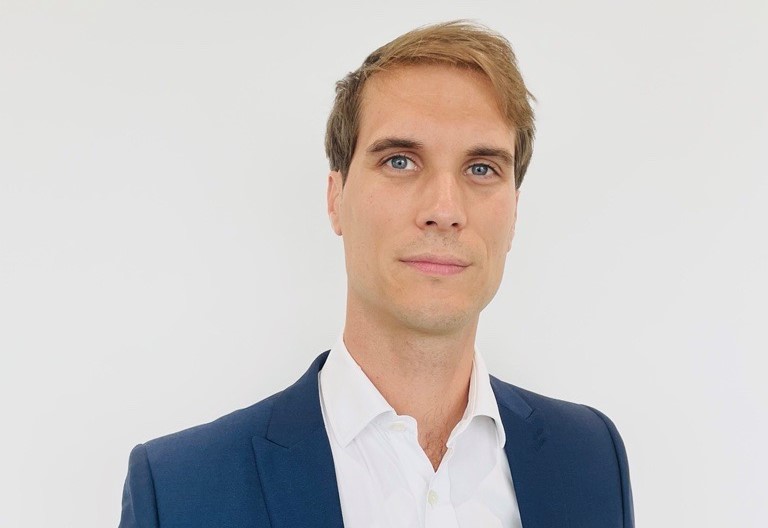 Help to add-value
Deciphering handwriting or extracting information from invoices, accident insurance forms, legal documents, and other standardized work documents is often a low value-adding task. Yet having this data transferred accurately is vital for the efficient and effective processes appreciated by end clients. Accenture's ICR tool uses machine learning to constantly improve how it renders written and printed information, thus eliminating the need for manual typing and enabling the checking process to begin immediately. It can also handle multiple languages.
Being in the cloud increases the convenience and processing speed, resulting in faster response times. This is achieved via the Application Programming Interface (API) available in the LUXHUB Open Finance Marketplace, Luxembourg's leading hub for providing remote FinTech services across the Grand Duchy and beyond. Being on a pay-per-use basis means the solution can be scaled to clients' variable needs, with pricing depending on the complexity of the documents to be analyzed. This tool is easy to integrate into legacy systems, offering a close to plug-and-play experience.
Local adaptation of a trusted system
Initially developed for a Belgian client and then used across the Atlantic, the biggest step in Luxembourg was working with local financial sector supervisors to ensure full regulatory compliance. "Having the support of of LUXHUB helped while the system was reviewed to ensure local cloud and data management requirements were met," says Antoine Estievenart, Accenture, "Moreover, we benefitted from LUXHUB's technical expertise, enabling end-customers to now easily test and consume the API in a secure environment, in a proven and recognized European hub".
"The result is a flexible system, with a good user experience that improves customer service. It can process multiple types of documents including an ID card, an invoice or a claim form. The end-user simply has to upload a picture of the document via the API, with the image then being almost instantly rendered in the system as text, which can then be checked."
Flexible intelligence
For large organizations that receive substantial quantities of invoices from numerous sources, the ICR tool can help to analyze, classify, and store these invoices as quickly as possible. This helps with cash-flow management and enables them to address potential problems at an early stage. Financial services providers can use the tool to enhance the on-boarding process, as they enter ID and other documents securely and safely into the system.
This system is a step up from more basic Optical Character Recognition (OCR) systems. "The system needs to be smart enough to read handwritten statements, and improve how it does this through machine learning," Antoine Estievenart adds. "The more you train the ICR tool, the better it will become at extracting information accurately."
"In this early phase we are marketing to medium-sized and large businesses in Luxembourg and we are looking to acquire a select range of clients who are seeking to make efficiency gains," says Antoine Estievenart. "The partnership with LUXHUB is central to this effort, as it anchors the service more firmly in the local FinTech ecosystem. In the future, there is no reason why Luxembourg couldn't be used as a base from which we offer these services cross-border," he concludes.