La team 100% féminine d'ITnation s'agrandit
Bienvenue Carinne Barrier ! Carinne rejoint Emilie Mounier et Cyrielle Pinalie en tant que Creative & Digital Leader.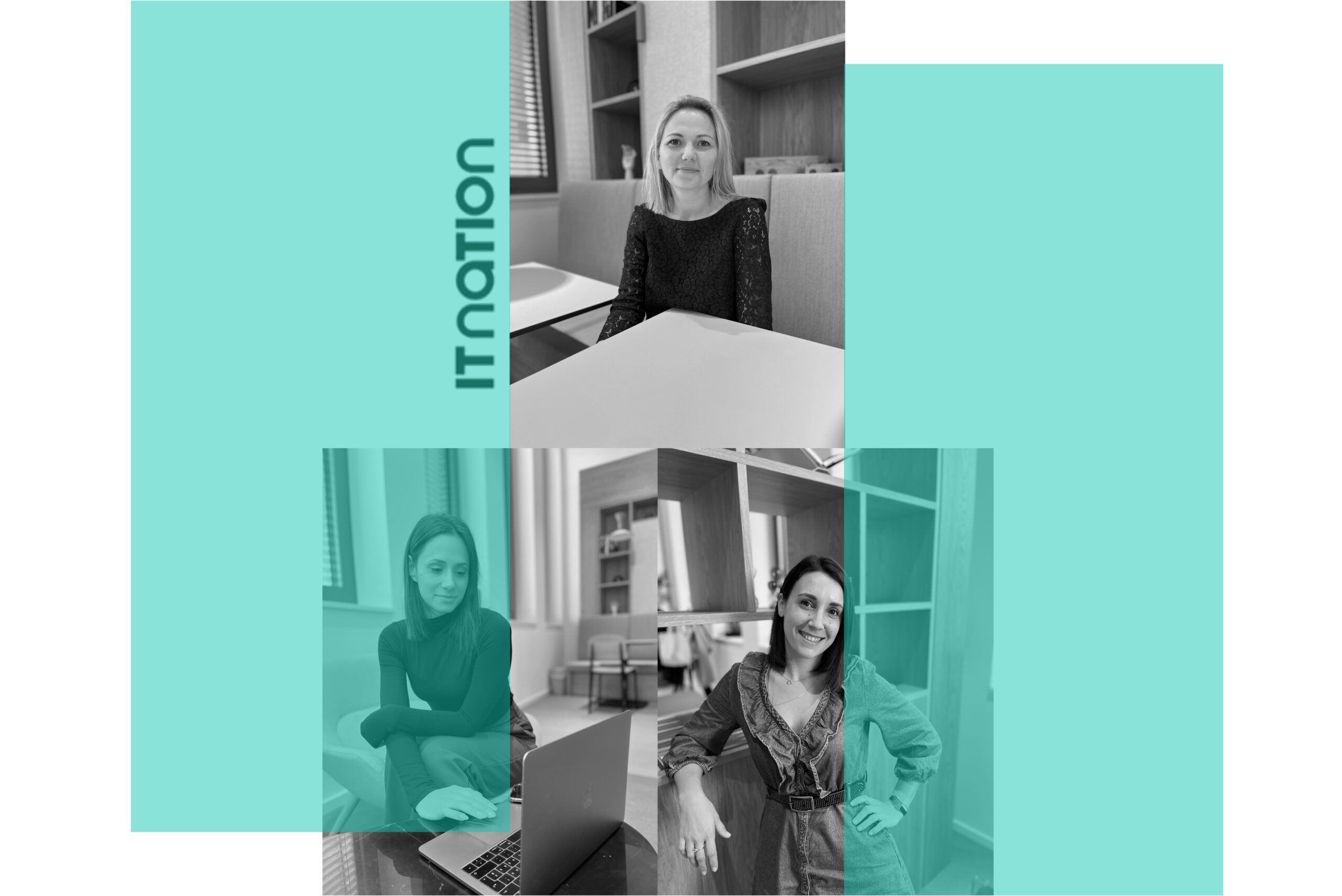 Lancement d'un nouveau site Internet, annonce d'une nouvelle édition de Golden-i, un quinzième anniversaire plein de surprises. Le mois de mars débute en fanfare pour ITnation. Mais ce n'est pas tout.
En cette journée internationale des droits des femmes, ITnation vous annonce l'arrivée d'une nouvelle collaboratrice.
Carinne Barrier a rejoint cette équipe 100% féminine, emmenée depuis de nombreuses années par Emilie Mounier et Cyrielle Pinalie, en tant que Creative & Digital Leader.
Au service d'une communauté toujours plus dynamique
« Plus que jamais, nous souhaitons accompagner nos clients dans le développement de notre activité. Nous sommes fiers de fédérer depuis quinze ans une communauté dynamique, en pouvant compter sur la confiance de nombreux partenaires, explique Emilie Mounier, CEO de Makana, société éditrice d'ITnation. Pour cela, nous avons souhaité réinvestir dans nos canaux de communication, pour coller aux attentes de nos audiences. Plus que jamais, nous souhaitons tout mettre en œuvre pour valoriser les acteurs du numérique au Luxembourg, évoquer les challenges et les défis qui les attendent, célébrer leurs réalisations. Dans cette démarche, nous sommes aussi heureuses de pouvoir accueillir Carinne, dont la mission est d'animer la présence d'ITnation sur l'ensemble de nos supports numériques. »
ITnation, fort de 15 ans d'activité ininterrompue, entend de cette manière renforcer son positionnement sur la place.
Retrouvez toute l'équipe lors de Golden-i
L'équipe d'ITnation, dès lors, vous invite à découvrir son nouveau site Internet, riche en nouvelles rubriques et sections.
« Nous sommes aussi impatientes de pouvoir vous retrouver le 5 mai prochain, pour l'édition "anniversaire" » du Gala Golden-i, poursuit Emilie Mounier. L'événement se tiendra à nouveau au sein des locaux de PwC Luxembourg, partenaire historique de l'événement, pour retrouver l'esprit de convivialité qui le caractérise depuis 15 ans. Nous serons particulièrement heureuses de pouvoir mettre à nouveau à l'honneur un digital leader luxembourgeois avec le prix de CIO of The Year. »
Ce prix, cette année, sera à nouveau organisé avec le soutien de PwC et s'inscrira à nouveau dans le cadre du réseau CIONET. Le lauréat aura par la suite la possibilité de faire valoir son projet au niveau de la communauté européenne des CIO.
Restez connectés. Nous ne manquerons pas de vous communiquer de plus amples informations tout prochainement.