IBM et SOGETI créent un SOC mutualisé au Luxembourg
Afin de répondre aux besoins en sécurité des acteurs luxembourgeois, […]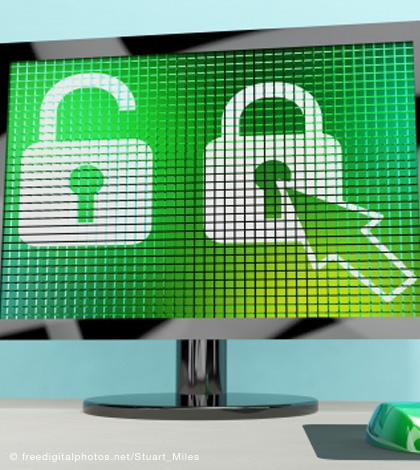 Afin de répondre aux besoins en sécurité des acteurs luxembourgeois, IBM et SOGETI ont allié leur expertise pour développer un Security Operations Center au Luxembourg. A distance, celui-ci permet de monitorer les événements, d'assurer une veille stratégique et d'autres services ayant trait à la préservation de l'intégrité des systèmes et des données des clients.
IBM et Sogeti ont mis en commun leurs forces et allié leur expertise pour proposer des services sécurité 24h sur 24, 7 jours sur 7, 365 jours par an à leurs clients au Luxembourg.
IBM que SOGETI ont déjà mis en œuvre des Security Operations Centers (SOC) à travers le monde. Les deux acteurs disposent donc d'une réelle expertise et d'un large savoir-faire dans les domaines de la sécurité. Ils ont mis a profit, et en commun, toute l'expérience acquise en la matière pour proposer une solution qui répond aux besoins spécifiques des acteurs au Luxembourg.
Le nouveau SOC de Sogeti a été présenté ce 15 juin, à l'Abbaye de Neumünster, en présence de Xavier Bettel, Premier ministre luxembourgeois et Ministre en charge des Communications et des Médias, par Franck Greverie (Global Head of Cybersecurity Sogeti/Capgemini) et Julian Meyrick (Security Services Europe auprès de IBM).
Des services de sécurité de pointe, mutualisés
Ce nouveau service SOC est une solution mutualisée, permettant aux acteurs luxembourgeois de bénéficier de services de sécurité de pointe. A travers leur SOC, les deux acteurs proposent à leurs clients de, entre autres, monitorer tous les événements de sécurité survenant au niveau de leurs systèmes d'information. Via une plateforme SIEM (Security Information and Event Management) de dernière génération, les évènements et les menaces sont corrélés, afin de repérer toute anomalie ou tentative d'attaque qui pourrait survenir et de permettre au client de réagir en conséquence.
A travers leur SOC, IBM et Sogeti, proposent d'assurer une veille stratégique en terme de sécurité pour leurs clients, ainsi que de nombreux autres services ayant trait à la préservation de l'intégrité des systèmes d'information et des données de leurs clients. Ces services, opérés à distance, offrent de nouvelles garanties à leurs clients, dans un univers au le risque lié à la cybercriminalité est grandissant.
Répondre aux besoins luxembourgeois
Ce service, plus particulièrement, veut répondre aux attentes et exigences des acteurs luxembourgeois. Il s'inscrit donc dans un cadre 100% PSF luxembourgeois, pour notamment servir les acteurs du secteur financier, et s'aligne avec les objectifs d'attractivité du Grand-Duché du Luxembourg, comme « plaque tournante de l'IT» que souhaite développer le pays.
Avec une clientèle principalement luxembourgeoise, cette association entre Sogeti et IBM ISFS propose ses services aussi pour des clients étrangers. Ce nouveau service est donc un bon exemple d'une présence locale renforcée par des moyens globaux et la force historique de deux groupes.