How do you select the best security solution for your organization?
Most organizations have already understood the importance of a decent IT security solution. And many of you do understand that 'decent' means more than just anti-virus.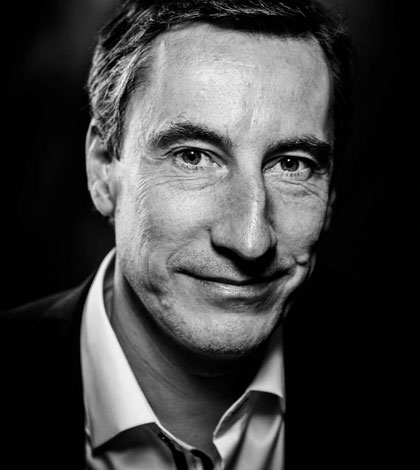 Most organizations have already understood the importance of a decent IT security solution. And many of you do understand that 'decent' means more than just anti-virus.
The current landscape of cyberthreats is far more complex than in the old days, when a decent scanning engine 'at the network's gates' would stop virtually everything. These were the days when company software and hardware would never go outside of the company's walls and the malware was created by spotty teenagers looking for their 5 minutes of fame.
Advanced attacks require advanced protection
Nowadays, most of the employees work at home and on the road as well as in the office. The typical perimeter around the office walls is no longer sufficient to keep all cyberthreats outside of the company network. And meanwhile the amount and complexity of threats have increased exponentially, as well as the stakes. Organizations rely on their digital infrastructure for about everything, from confidential information up to mission-critical applications. Cybercriminals are aware of this and they are prepared to invest time and money in sophisticated technology and even more sophisticated attacks.
One of the most common approaches to this new world of cyber threats is the introduction of protection on several layers of defense, to counter the complex threats which may be released on multiple layers as well. This multi-layer defense can be provided by one single security suite, which combines the solutions needed per layer. But how do you choose the best suite among all of the available solutions? There are many tech magazines around that provide comparative tests of anti-malware, anti-spam, firewalls etc. But very few or none test the entire protection as it may be required in real-world, when attacks are launched on several layers at once.
Real-world protection tests
Fortunately there is an exception: AV-Comparatives, one of the most respected testing organizations in the world, which has provided numerous magazines and organizations with test results for many different types of tests for many years now. One of their most recent tests is the Real-World Protection Test, which identifies whether a solution can detect a threat sample introduced across several layers of protection capabilities. By testing samples introduced from real-world infection sources, the solutions are able to block the threats at multiple layers. The exposure layer is a very effective option to block since most threats today are introduced via the Internet. But, if something should get through, it can be blocked at the infection layer using multiple technologies like signatures, behavior monitoring, and community file reputation. By integrating all of these layered technologies within one consumer solution, the detection rate increases considerably. That is exactly what is being tested with this Real World Protection Test. And we can proudly add that Trend Micro's solution has emerged as the best solution in this test.
So have a look at the interactive chart site and find out for yourself which security solution best suits your needs. We will gladly provide you with more information when we end up on your shortlist.
Frédéric Dohen, Trend Micro