Hitachi Data Systems completes Pentaho acquisition
With Pentaho's Data Integration and Visualization Technologies Now Integrated Into Its Advanced Analytics Foundation Software, HDS Is Positioned for IoT and Big Data Analytics Market Leadership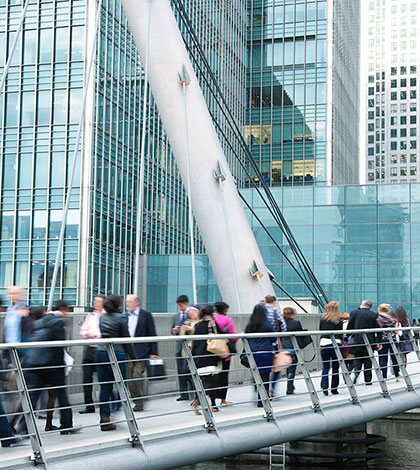 With Pentaho's Data Integration and Visualization Technologies Now Integrated Into Its Advanced Analytics Foundation Software, HDS Is Positioned for IoT and Big Data Analytics Market Leadership.

Hitachi Data Systems Corporation (HDS), a wholly owned subsidiary of Hitachi, Ltd. (TSE: 6501), today announced that it has completed its acquisition of Pentaho, a leading data integration, visualization and analytics company. Under the terms of the acquisition agreement, Pentaho will retain its existing brand and continue to operate independently as "Pentaho, a Hitachi Data Systems company" under the leadership of its CEO, Quentin Gallivan, who will now report to Kevin Eggleston, senior vice president of Social Innovation at HDS. The Pentaho platform will continue to be offered independently and has been integrated by HDS into its advanced analytics foundation software, where it will enhance the company's existing big data analytics and processing technologies and extend the capabilities of its broader information management product and services portfolio.
HDS is a rapidly emerging global leader in the Internet of Things (IoT), operational technology, big data and machine-to-machine (M2M) analytics. Its big data analytics solutions help organizations transform vast quantities of structured and unstructured data from disparate sources into knowledge through the application of advanced data analytics, connected intelligence from IoT devices, and operational technologies (OT). Through its integration with the Pentaho platform, HDS is now extending its data integration, refinement, monitoring, management, and orchestration capabilities to deliver an incomparably sophisticated data analytics stack. This stack powers its Social Innovation solutions and delivers on the full promise of the "Internet of Things that matter," by helping businesses to derive rich insights from their data with faster time to value, and supporting the development of smarter, safer, healthier and more efficient societies.
"IoT isn't just about 'big' data – it's also about small data that drives big outcomes," said Vernon Turner, IDC senior vice president of Enterprise Systems and IDC Fellow for The Internet of Things. "Hitachi Data Systems recognizes that distinction, and is building a robust analytics framework that uniquely combines Hitachi's formidable industrial, societal and business expertise with its rich portfolio of data infrastructure and analytics solutions. The Pentaho platform provides a key unifying element that complements HDS' OT and IT heritage and will pave the way for new innovations in the company's IoT, analytics, and Social Innovation solution portfolios."
Through its strategic acquisitions of oXya, Pantascene and Pentaho, HDS is accelerating its Social Innovation vision and IoT product roadmap. At its Connect 2015 conference in Las Vegas in April 2015, HDS unveiled new Social Innovation solutions and services, including Hitachi Live Insight for IT Operations, Hitachi Clinical Repository for Connected Health, and Hitachi Live Insight Center of Excellence, and delivered updates to its existing solutions for the public safety and telecommunications industries. HDS and Pentaho also recently delivered a new Hitachi Unified Compute Platform (UCP) solution for SAP HANA that enables developers to process and refine big data from any source, at scale.
Melding its existing capabilities in real-time, time-series and predictive analytics together with Pentaho's data visualization, integration and analysis technologies, HDS has enriched the advanced analytics foundation software that powers its Social Innovation solutions and is poised to deliver on its vision of a new generation of smart businesses and societies. The company will continue to aggressively expand its footprint in the IoT, OT, M2M and big data analytics markets, with plans to introduce new solutions for connected cars, connected energy and other industries, which leverage the expertise and the full breadth of products, services and industries served by the Hitachi family of companies.
"We are delighted to officially welcome Pentaho to the Hitachi family. Their data analytics, visualization and integration platform is an integral part of our advanced analytics foundation, which is the engine that powers Hitachi Social Innovation solutions," said Eggleston. "We are now primed to aggressively deliver on our unified vision for Social Innovation and the full promise of the Internet of Things that matter, by bringing to market holistic and sophisticated solutions that have the power to transform our customers' businesses and entire markets, while advancing society as a whole."