EY Luxembourg: Nouveaux Partner, Managed Services Leader et membre du Country Leadership Committee au 1er juillet 2021
Luxembourg, le 12 Juillet 2021. Le Country Leadership Committee d'EY Luxembourg est fier d'annoncer l'arrivée de José-Benjamin Longrée au sein du Partnership en tant que Managed Services Leader et membre du Country leadership Committee.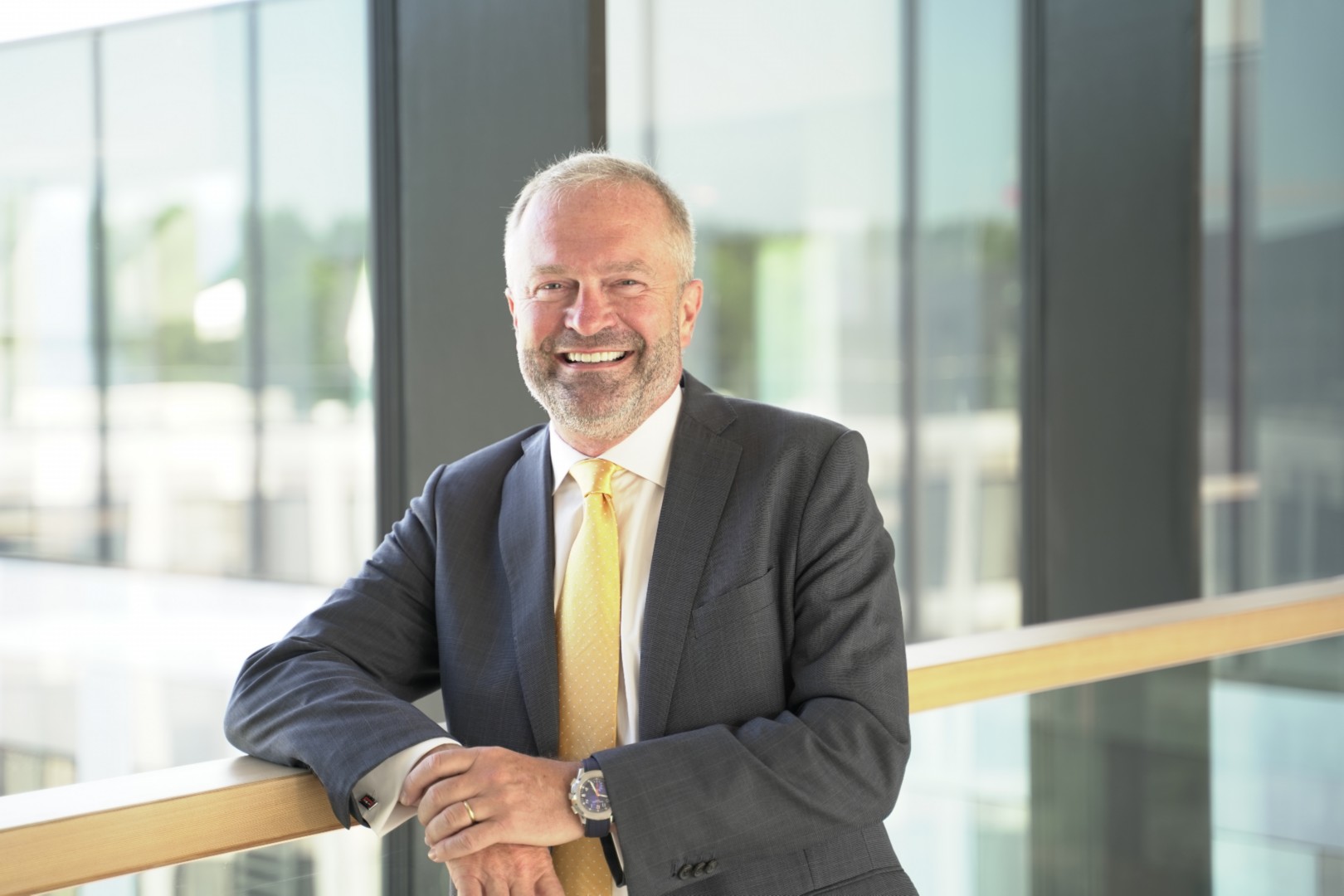 Olivier Coekelbergs, Managing Partner d'EY Luxembourg commente : « Nous sommes ravis d'accueillir José-Benjamin. Managed Services est au coeur de notre stratégie. Nous avons la volonté claire de donner une place grandissante à la technologie dans tous nos services et l'arrivée de José-Benjamin marque un coup d'accélérateur sur ces sujets et les Managed Services. Un de ses rôles sera d'étoffer cette équipe, de la faire grandir et la rendre encore plus forte. »
José-Benjamin a travaillé chez PwC Luxembourg au cours des neuf dernières années. Durant cette période, il a occupé les postes de Global Fund Distribution Leader, puis de Clients and Markets Leader et de Global Managed Services Leader au sein de la Global Asset and Wealth Management Leadership Team. Il a plus de 25 ans d'expérience dans le secteur des fonds. Il a débuté sa carrière comme avocat et a occupé différents postes au sein de Crédit Agricole Indosuez et de Crédit Agricole Investor Services. En 2006, il a été nommé CEO de CACEIS Bank Luxembourg et en 2010, il est devenu Deputy CEO du groupe CACEIS où il présidait alors les deux conseils d'administration des banques dépositaires française et luxembourgeoise. En 2011, il a rejoint Citi en tant que Managing Director, où il était chargé de développer l'activité de services aux investisseurs dans la région EMEA.
José-Benjamin est titulaire d'une licence en droit de l'Université de Liège, en Belgique, et d'un master en droit de l'Université d'East Anglia, à Norwich, au Royaume-Uni. Il a été membre du Comité OPC de la CSSF. Il a également été membre du conseil d'administration de l'ALFI et de la Bourse de Luxembourg.
José est passionné par les équipes et les clients. Il est convaincu que le leadership et des groupes méticuleusement choisis sont les recettes du succès.
Ses objectifs pour les mois à venir seront de continuer à construire sur la base solide qui existe déjà chez EY, une plateforme de Managed Services entièrement opérationnelle basée sur les trois couches de données, de livraison et de front-end.
[toggle title ="A propos d'EY"]EY est un des leaders mondiaux de l'audit, du conseil, de la fiscalité et du droit, des transactions. Partout dans le monde, notre expertise et la qualité de nos services contribuent à créer les conditions de la confiance dans l'économie et les marchés financiers. Nous faisons grandir les talents afin qu'ensemble, ils accompagnent les organisations vers une croissance pérenne. C'est ainsi que nous jouons un rôle actif dans la construction d'un monde plus juste et plus équilibré pour nos équipes, nos clients et la société dans son ensemble.
EY désigne l'organisation globale et peut faire référence à l'un ou plusieurs des membres d'Ernst & Young Global Limited, dont chacun est une entité juridique distincte. Ernst & Young Global Limited, société britannique à responsabilité limitée par garantie, ne fournit pas de prestations aux clients. Retrouvez plus d'informations sur notre organisation sur www.ey.com
Pour plus d'information sur EY Luxembourg, nous vous invitons à visiter notre site à l'adresse suivante :
www.ey.com/lu.[/toggle]