Eric Chaineux Leading Networking and Digital Workspace for Dimension Data Luxembourg
Dimension Data announce the appointment of Eric Chaineux as Networking and Digital Workspace Lead.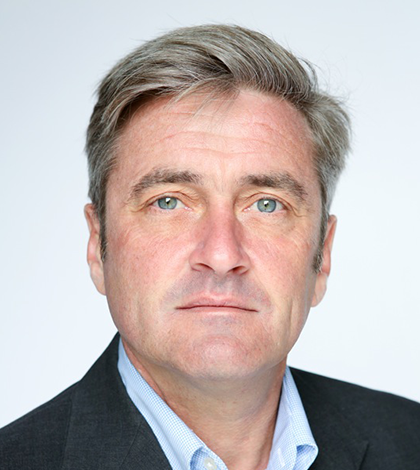 Dimension Data announce the appointment of Eric Chaineux as Networking and Digital Workspace Lead. He will be in charge of the Networking and Unified Communications value propositions translating Dimension Data Group's strategy in Luxembourg.
Olivier Posty, Country Manager commented: "I am very pleased that Eric Chaineux has accepted to take the leadership of both our Network and Unified Communications & Collaboration business units. Not only has Eric extensive experience in networking, voice, unified communications and collaboration but it definitely makes sense to regroup both business units under a common vision and message to our clients." Indeed, the network, as the platform for all integrated communications, forms a key prerequisite enabling all new forms of digital interactions; whilst UC&C constitute one of the most straightforward adoption drivers of the next generation network infrastructure.
Eric grew up and attended most of his education in Belgium. Following two years of teaching at his University's Business School he joined JP Morgan's IT Division. His interests then evolved towards sales and business development and he joined Cisco in 1997, in charge of Dimension Data's partnership until 2005 when he relocated to Australia. He then joined Radware A/NZ and later Nortel-Microsoft's Innovative Communications Alliance. From 2010, he worked with IPE Capital, a small private asset management firm based in Geneva. In 2014, he joined IP Trade, in charge of APAC and since mid-2015, he had been involved with a number of European technology start-ups.
Now a Belgian Australian dual citizen, Eric holds an Honours Degree in Business Administration (University of Liege, Belgium, 1986-1990, High Dis.) majoring in Quantitative Methods and Operations Research, as well as his postgraduate Masters in Computer Engineering (University of Liege, 1990-1993, High Dis.) majoring in Artificial Intelligence and Computer Graphics.