eProseed Awarded IT Development Company of the Year
eProseed was granted the "IT Development Company of the Year" award in December in Luxembourg.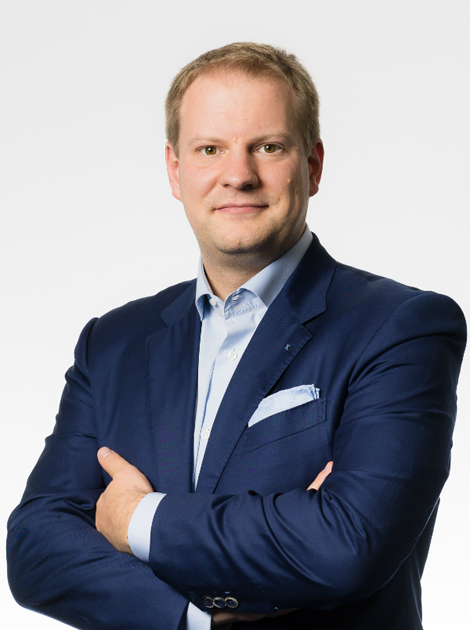 Geoffroy de Lamalle, founder and chairman of the board, is pleased to announce that eProseed was elected "IT Development Company of the Year" in December in Luxembourg. The decision to award eProseed with this prize was founded on the company's excellence in carrying out complex software development projects. This award recognizes the quality of the services offered by eProseed along with the ability of the company to explore new paths and expand the scope of application of technology.
Easing the way toward GDPR
The decisive point that justified the jury's choice was the GDPR Compliance Support Tool, a software tool enabling organizations to self-assess their level of compliance with the EU General Data Protection Regulation, which comes into force in May 2018. The GDPR Compliance Support Tool was developed in tight collaboration with Luxembourg's data protection authority (CNPD), the Luxembourg Institute of Science and Technology (LIST) and Digital Luxembourg, the government initiative that supports public and private actions in the digital area. A tool of this kind is a premiere in the European Union.
"This award, which honors us, is illustrative of the benefits of developing an ecosystem of partners combining their resources and respective strengths. The transformational potential of such an ecosystem resides in the desire of all the stakeholders to innovate and to make progress by conducting a permanent and in-depth dialogue on sizeable challenges, like those raised by the new European General Data Protection Regulation", said Geoffroy de Lamalle.
Commenting on the impact of the new regulation, Geoffroy de Lamalle added: "The GDPR represents the biggest change to data protection laws in over 20 years and will make Europe a world leader in data protection. The GDPR also fits into the larger context of transparency. This is an opportunity for businesses – especially for highly regulated industries – to take ownership of the new expectations around data use to stay ahead of the competition. Effective data use is critical to success in an increasingly competitive landscape, with the nascent API economy only likely to accelerate this trend."
Simplifying complexity in regulatory compliance
The GDPR Compliance Support Tool is part of FSIP, a comprehensive suite of regulatory compliance tools created by eProseed, providing transparency by enabling real time oversight of even the most complex activities.
"At eProseed, we are convinced that now is the perfect time to think about the changing regulatory environment more generally and the potential impact on how businesses are using data", stated Geoffroy de Lamalle. "Therefore, our vision for the years to come is to enable better integration and tracking of personal data – beyond GDPR – and ensure complete traceability of private information residing or transiting in each information system. These are the reasons why we have developed FSIP, a suite of innovative solutions that meets those requirements and provides businesses with real-time control".
Envisioned and established in the wake of the global financial crisis in recognition of growing regulatory complexity, eProseed's flagship software, FSIP, has been developed over the past 4 years to provide innovative simplicity whilst retaining or improving control. Originally intended for financial regulators and central banks, FSIP now addresses a wider range of vertical industries (financial, insurance, investment funds) and horizontal needs (data protection regulated systems) through dedicated modules.
[colored_box color="blue"]About eProseed
A fast-growing ICT services and software company, eProseed is headquartered in Luxembourg, a leading financial and digital center in the heart of Europe, with an advanced legal and regulatory framework encouraging innovation and high value-added activities. eProseed has offices in Beirut (LB), Brussels (BE), Dubai (AE), London (UK), New York (USA), Porto (PT), Riyadh (SAU), Sydney (AU), and Utrecht (NL).
eProseed is experiencing consistent expansion in both domestic and foreign markets and is exporting its expertise within and beyond Europe, from the Middle East to Australia and the USA, and providing software tools and professional services to multiple private and public organizations across all regulated sectors.
eProseed is a member of the Dodecalab Group, a portfolio of leading technology advisory companies including eProseedRTC, iMendos, and Hillios.[/colored_box]