« Disrupted or Disrupter » ou comment engager un débat à l'échelle mondiale
De l'avenir de la production alimentaire à l'évolution du paysage de la FinTech en passant par les neurosciences, tous ces sujets étaient au cœur de la dernière conférence « Disrupted or Disrupter » organisée par Deloitte Luxembourg.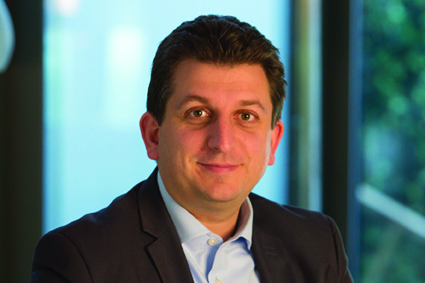 Luxembourg, le 19 décembre 2019: Le 12 décembre s'est tenue la quatrième édition de la conférence « Disrupted or Disrupter », un événement qui a offert, aux invités de Deloitte Luxembourg, de nouvelles pistes de réflexion sur des thèmes débattus dans le monde entier, sans uniquement se limiter à ceux qui touchent le secteur financier. Devant un large panel d'acteurs de l'innovation réunis à la LHoFT (Luxembourg House of Financial Technology), des experts internationaux invités par Deloitte Luxembourg ont évoqué les dernières innovations numériques et les opportunités qui se dessinent dans un marché en rapide mutation.
Mark Post, professeur à SingularityU et co-fondateur de Mosa Meat, a ouvert les présentations en exposant sa thèse sur « L'avenir de la production alimentaire », dans laquelle il met en exergue les enjeux de numérisation face à ceux d'une production alimentaire durable. Gabrielle Inzirillo de Plug and Play Tech Center a ensuite proposé une analyse des nouvelles technologies sur un thème audacieux, « La FinTech est morte ! Vive la FinTech ! » au cours de laquelle elle expliquait comment la FinTech que nous connaissons aujourd'hui ne serait sans doute plus la même dans les prochaines années. La troisième partie, développée par Roeland Dietvorst, fondateur et directeur scientifique d'Alpha.one, portait sur le thème « Améliorer la qualité de vos décisions avec les neurosciences ». Celui-ci a illustré de manière interactive la façon dont les technologies associées aux algorithmes tels les « machine learning techniques » améliorent notre capacité à comprendre et à analyser nos pensées.
Cette conférence annuelle organisée par Pascal Martino et Ronan Vander Elst, Partners et Co-Leaders de Deloitte Digital, et animée par Nasir Zubairi, CEO de la LHoFT, avait donc pour but d'encourager les participants à penser en dehors de leur zone d'expertise habituelle en les amenant à réfléchir aux impacts réels développés par certaines innovations en dehors du cadre de l'industrie financière. En organisant de telles conférences, Deloitte Luxembourg confirme son leadership vis-à-vis de l'émergence de nouveaux modes de réflexion permettant de relever les défis à venir.
« Au sein de Deloitte Digital, nous combinons industrie et stratégie, en y ajoutant un apport technologique, le tout associé au design. Notre objectif étant d'aider nos clients à préparer l'avenir et anticiper les évolutions à long terme du secteur » indique Pascal Martino, Partner et Co-Leader de Deloitte Digital au Luxembourg. « La conférence « Disrupted or Disrupter » permet de nous concentrer sur les tendances de demain qui pour certaines n'émergeront pas dans l'immédiat mais seront très vraisemblablement développées dans les années à venir. Aujourd'hui encore, de nombreux clients surestiment l'impact de l'évolution technologique pour les 24 prochains mois, et sous-estiment dans le même temps ce qui va réellement se produire au cours de la prochaine décennie. Deloitte Luxembourg est déjà en train de travailler sur ce paradoxe. »
L'équipe de Deloitte Digital a notamment conclu à la nécessité pour l'industrie de se concentrer sur la digitalisation, d'utiliser la puissance de la technologie non pas comme un complément, mais comme fil conducteur de l'infrastructure d'une entreprise et de l'exercice de ses activités.
Pour en savoir plus sur l'innovation digitale et les opportunités à venir, cliquez ici: https://www2.deloitte.com/lu/en/pages/technology/topics/deloitte-digital.html