Digital innovation: much more than IT
To make your processes, factories and supply chains 'smart' requires innovative digital transformation. Relying on a pre-defined blueprint doesn't work.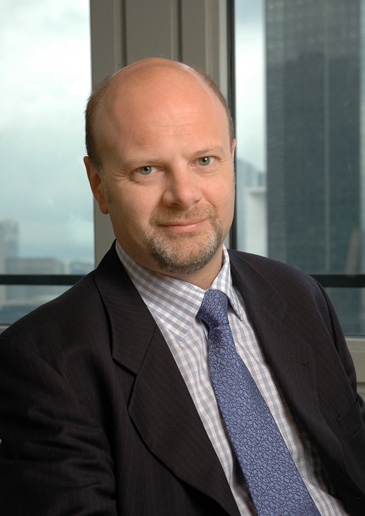 But the internet of things isn't about IT systems collecting lots of data, but developing the right analytical models and tools to unlock the value in this information. Greg Kinsey Vice President EMEA of Industrial IoT Solutions Business at Hitachi Vantara explains. By Stephen Evans
If IT is about finding defined solutions to known problems as efficiently and predictably as possible, digital transformation requires asking the right questions, using innovation and experimentation to reveal often unknown possibilities. Engagement with users, suppliers and customers is needed.
Exploring together
Hitachi Vantara uses a technique they call 'co-creation'. It can involve putting a project room in the workplace, with a team of about six or eight people, half from Hitachi, and half from the customer. They will work together, collaboratively for around six to nine months. To maintain focus, clearly defined outcomes are set.
"These processes are about and learning, sometimes with relatively little idea of what experiments will be undertaken," Mr Kinsey explained. This is a very different approach to that used in classical IT projects that tend to be well defined. Digital innovation starts with definition and understanding the problem, with the solution coming after the data is put to work.
Digital innovation case study
Diacel is a supplier of pyrotechnic injectors for airbags in automobiles, and they had recently seen their main competitor suffer significant quality problems which led to recalls. "Diacel didn't have any problems per se, but they felt they needed to see how quality management systems could be improved through digital innovation," Mr Kinsey noted.
A co-creation team studied how they could potentially digitise the "four Ms" where the main quality defects arise : machine, materials, methods and man.
Data was collected about how well machines were running, the length of any down-time, sequencing, maintenance, and other aspects that could impact quality. Similarly with materials, these too were measured, with data analytics helping to understand differences between batches supplied by alternative producers.
Regarding methods and how people perform, video analytics and digital wrist bands were used to gather data. "There were concerns that this could be controversial," noted Mr Kinsey, "but thanks to the co-creation structure, both staff and management saw the potential for health and safety gains, as well as the positive impact on efficiency and quality."
Innovation rolled out globally
Results were then tested, and the resultant efficiency and quality gains led to these ideas now being put to work in six of the company's factories around the world. This is the point of the internet of things and artificial intelligence. "The value is not generated when different things are connected,but when this and other data can be aggregated and analysed to solve a problem."
If you want to learn more about Hitachi Vantara's IoT portfolio, join Mr Kinsey and other Hitachi experts to the Hitachi IoT Solutions Lunch-Roundtable on the 18th of October 2017 in Luxembourg. Contact fanny.grouwels@hitachivantara.com for more information and registration.