Datacenter Luxembourg S.A. enters the LuxNetwork S.A. capital
Emergence of a major player in the cloud and the telecommunications sector in Luxembourg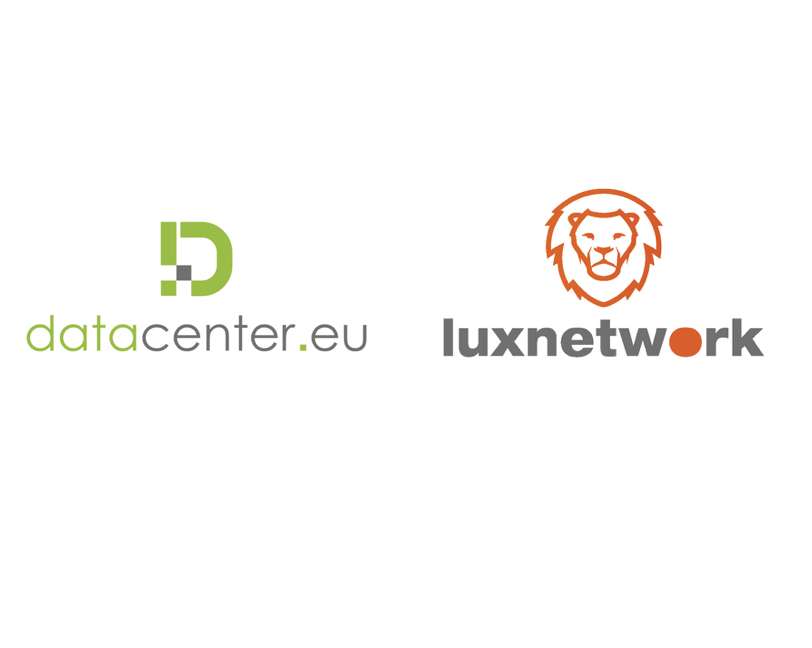 The decision to strengthen the partnership initiated already back in 2016 is part of both companies' horizontal diversification strategy. It aims to unlock new internal growth possibilities, to reinforce their positioning in the cloud and the telecommunication industries and to gain the required resources to open new local and international markets.
"The last three years made it very clear that bringing our companies even closer was completely in line with the expectations of our customers and of the hosting market in general. We indeed observed a shift, especially in the cloud segment where the tolerance for failures tend to fall to zero. Internet professionals have developed a high sensitivity not only in regard to the operational aspects but also in regard to the connectivity solutions used to access their cloud environment. The strategic alignment with LuxNetwork will hence allow us to produce both types of solutions in-house and to guarantee the all-time availability and accessibility of our virtual and physical server housing solutions." explains Manuel Coelho, CEO of Datacenter Luxembourg.
"Human relations are always at the root of any strategic alliances and business relations. Trust and interactions are essential. The new level of cooperation with Datacenter Luxembourg is a continuation of the relationship we have built and nurtured since December 2016. It does not make any sense to delay the launch of a new cloud and telecommunications player servicing local and international customers in and out of Luxembourg", highlights Luc Lutot, CEO of LuxNetwork.
20 years of physical and virtual server housing experience coupled with confirmed international telecommunication expertise, will make both companies evolve into a new, full-service cloud and telecommunication player operated by 35 highly educated and motivated experts.
[toggle title ="ABOUT"]

LuxNetwork
LuxNetwork is a telecom operator founded in 2012. The company provides high-speed communication services produced via an independent and internationally connected network.
More information at: https://luxnetwork.eu
Datacenter Luxembourg
Datacenter Luxembourg is an Internet Service Provider founded in 2000. The company is born out of a true passion for internet technologies and has always been amongst the pioneers of Luxembourg's server housing industry.
More information at: https://www.datacenter.eu
[/toggle]