Avaya Named as a Leader by Gartner in 2015 Magic Quadrant for Contact Center Infrastructure, Worldwide
2015 marks a decade and a half during which Avaya […]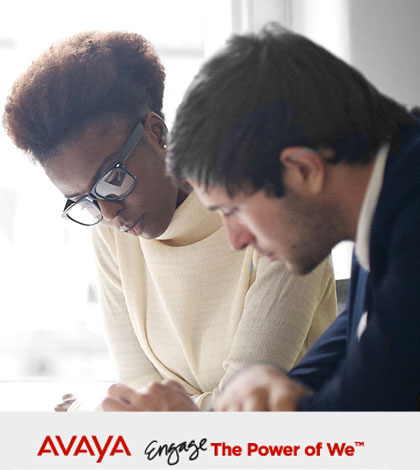 2015 marks a decade and a half during which Avaya has consistently appeared in the Leaders Quadrant
Annual report covers infrastructure technologies for multichannel assisted and automated  customer, employee and service support
Positioning based on completeness of vision and ability to execute
Santa Clara, CA – June 16, 2015 – Avaya announced that this year sets a new benchmark as the only vendor to be consistently positioned as a Leader in the Gartner Magic Quadrant for Contact Center Infrastructure for 15 years, a position held since the report's inception in 2001.
The Gartner Magic Quadrant report evaluates contact center vendors on their completeness of vision and ability to execute. The annual Gartner Magic Quadrant for Contact Center Infrastructure covers vendors that provide equipment, software and services to operate contact centers used for customer, employee and service support, including outbound telemarketing, helpdesks and other structured communications operations.
The 2015 Gartner Magic Quadrant for Contact Center Infrastructure, Worldwide 1 states that contact centers "require a wide range of functions, architectures, features and services to be effective. Three major architectural approaches that are common in the market are integrated best-of-breed components, all-in-one bundled suites and cloud-based solutions." In addition, contact center managers increasingly "prefer to purchase much, or all, of their CCI from a single source as a bundle in the pursuit of easier and enduring integration, cradle-to-grave integrated reporting and analytics, and easier system management. Therefore, leading CCI vendors offering complete portfolios of solutions, comprising their own products and those of partners and other strategic suppliers, are being favored. Further, the emerging contact center as a service (CCaaS) model — involving hosted, multitenant systems — is gaining attention as cloud approaches increase."
Avaya is one of the few vendors that can provide the flexibility for midsize to very large companies to choose the architectural approach to implementing customer engagement solutions that's most appropriate for their needs. Midsize to very large companies can select a complete, bundled solution or take a best of breed approach, with both available in premises-based or public, private or hybrid cloud-based service model. New capabilities provided by the Avaya Engagement Development Platform and Avaya Snap-ins enable developers and business analysts to quickly create unique communications-enabled contact center application and workflows.
Avaya has increasingly made its Customer Engagement Solutions available as a public, private or hybrid cloud-based service, working with Google, VMware, HP, BTWholesale and a number of channel partners.
"As companies increasingly transform to more digital enterprises, customer engagement requires tight linkages between the areas directly responsible for the customer experience and the rest of the business.  Customers want the flexibility to connect using whatever mode or medium is best for them at any given time, but they want the experience to be complete, efficient and consistent even as they change the manner of contact. Avaya Engagement Solutions for both customer and team engagement can make that happen through a variety of deployment models that deliver unparalleled TCO in contact center technology. " Gary E. Barnett, SVP and general manager, Engagement Solutions, Avaya