Another high potential in q-leap's software quality expert team
q-leap is very pleased to announce that Giovanni Perna has joined its team as Senior Solution Architect.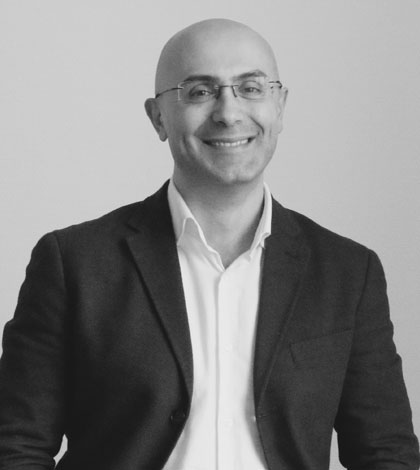 q-leap is very pleased to announce that Giovanni Perna has joined its team as Senior Solution Architect.
Giovanni graduated with a master's degree in computer science from the University
of Salerno. He started his career in 2000 as an analyst-programmer consultant at
the Regional Council of Campania. He then had the opportunity to work for Sopra
Steria Luxembourg as senior developer and team leader for the project SIB related
to the implementation of the Schengen Information System (SIS).
After this, Giovanni carried out a project for development and testing a web
application on behalf of the Ministry of Finance in Belgium. He participated as
developer and software architect for a project commissioned by the Ministry of
Foreign Affairs of the Republic of Cyprus in the context of the implementation of
the Visa Information System (VIS).
Just prior to joining q-leap, Giovanni worked for the European Court of Justice as
software architect. He participated in defining a development application
framework and in setting up procedures for software quality assessment, a work
commissioned by Sopra Steria and continued by CTG.
Giovanni has now more than twenty years of experience as software developer and
over eight years as solution architect, especially at European Institutions. He is also
an accomplished team leader and an experienced trainer in Oracle and Java
technologies among others.
q-leap, having as core activity software quality assurance, will represent a new
challenge for this result-oriented team player. There is no doubt that Giovanni
Perna will bring to fruition new projects in said domain.
[colored_box color="blue"]
About q-leap
q-leap is specialised in software quality assurance and testing solutions. Our services are shaped to support project managers, developers, testers and operation teams with the aim to deliver high-quality applications across web, mobile, enterprise and IoT platforms.
Discover more about q-leap at www.q-leap.eu or contact us at twitter @qleap_sa or linkedin[/colored_box]