Workshop – Technical Standardization in Space and Cybersecurity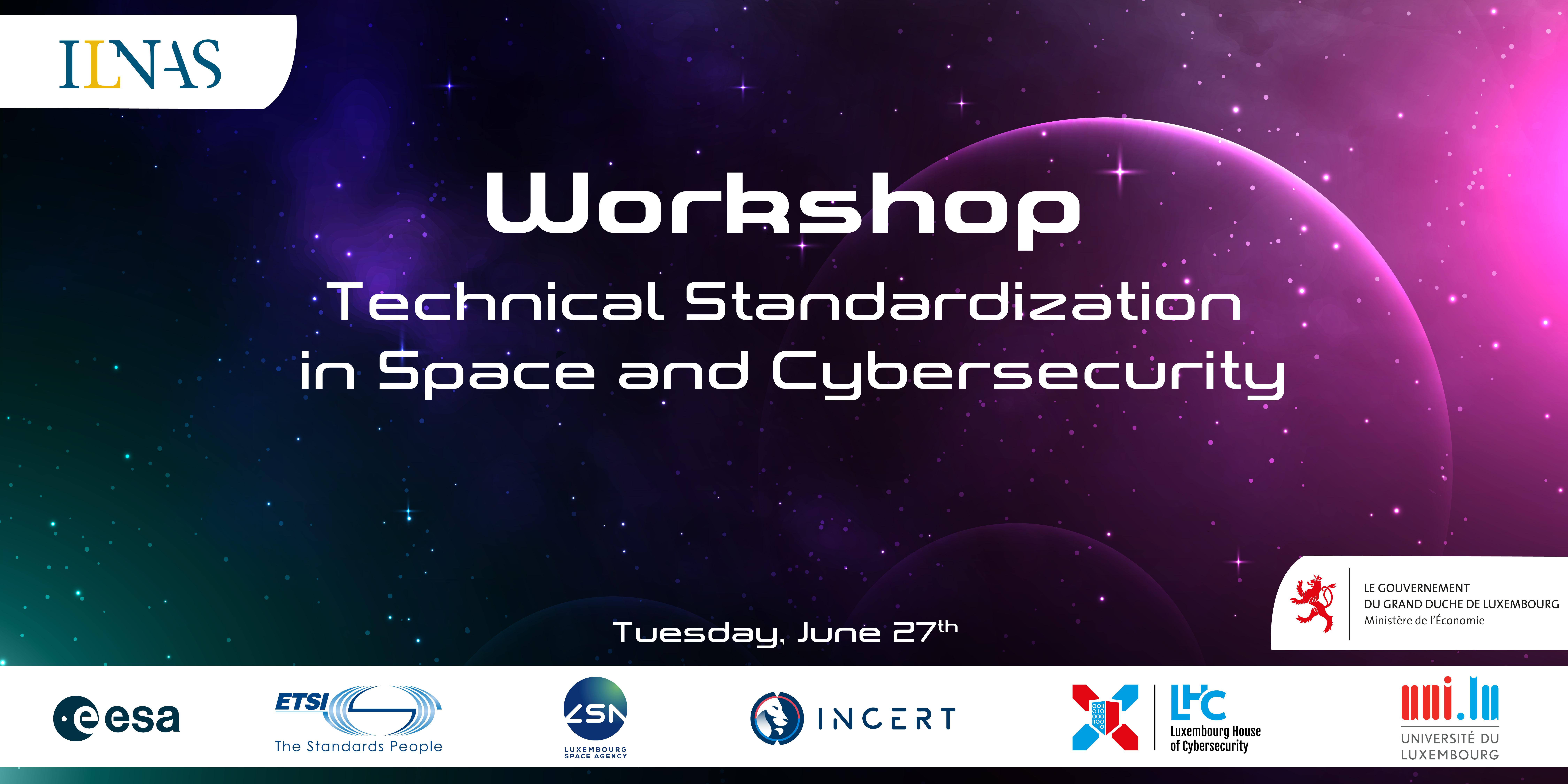 Les efforts de développement dans le domaine spatial se sont depuis toujours axés sur la fiabilité des systèmes, notamment en raison des coûts de développement et des risques liés à l'environnement des missions. Cependant, depuis l'ascension de l'approche « New Space », la mise en orbite de satellites se fait désormais de manière moins onéreuse grâce à l'utilisation de composants COTS (Commercial Off-The-Shelf) et aux lancements plus fréquents. Ces améliorations ont eu pour conséquence une reconsidération des risques dans les activités spatiales : l'attention se porte désormais sur la cybersécurité des systèmes.
Ce domaine, bien que devenu essentiel, est encore récent dans les applications spatiales et connait un gain d'intérêt dû à la forte implication des systèmes spatiaux dans les activités terrestres (par exemple, avec les télécommunications) et aux conséquences critiques que peuvent engendrer une cyberattaque. De ce fait, dans le cadre de la Politique luxembourgeoise pour la normalisation technique du secteur de l'aérospatial 2021-2025, l'Organisme luxembourgeois de normalisation (OLN) organise un workshop « Technical Standardization in Space and Cybersecurity », le mardi 27 juin 2023 de 9h00 à 14h00, à la Maison de la Biomédecine II, à Belval.
Cet événement a pour but de présenter l'état des développements techniques et normatifs au sein de l'Agence Spatiale Européenne (ESA) ainsi que les travaux de normalisation en cours au sein du comité technique SES (Satellite Earth Stations and Systems) de l'ETSI (European Telecommunications Standards Institute). Ces interventions présenteront les menaces actuelles et les solutions courantes qui permettent de répondre de manière efficace à ces nouveaux challenges.
De plus, cet événement sera l'occasion de présenter la nouvelle version de l'Analyse Normative Sectorielle Aérospatial et de partager les visions des acteurs luxembourgeois sur la thématique principale lors d'une table ronde.
Note : l'événement sera organisé en anglais.
Pour vous inscrire :  https://www.eventbrite.com/e/workshop-technical-standardization-in-space-and-cybersecurity-tickets-637320642197