{LUXHUB Sessions #02} APIs: Which legal pitfalls to avoid? Lessons learned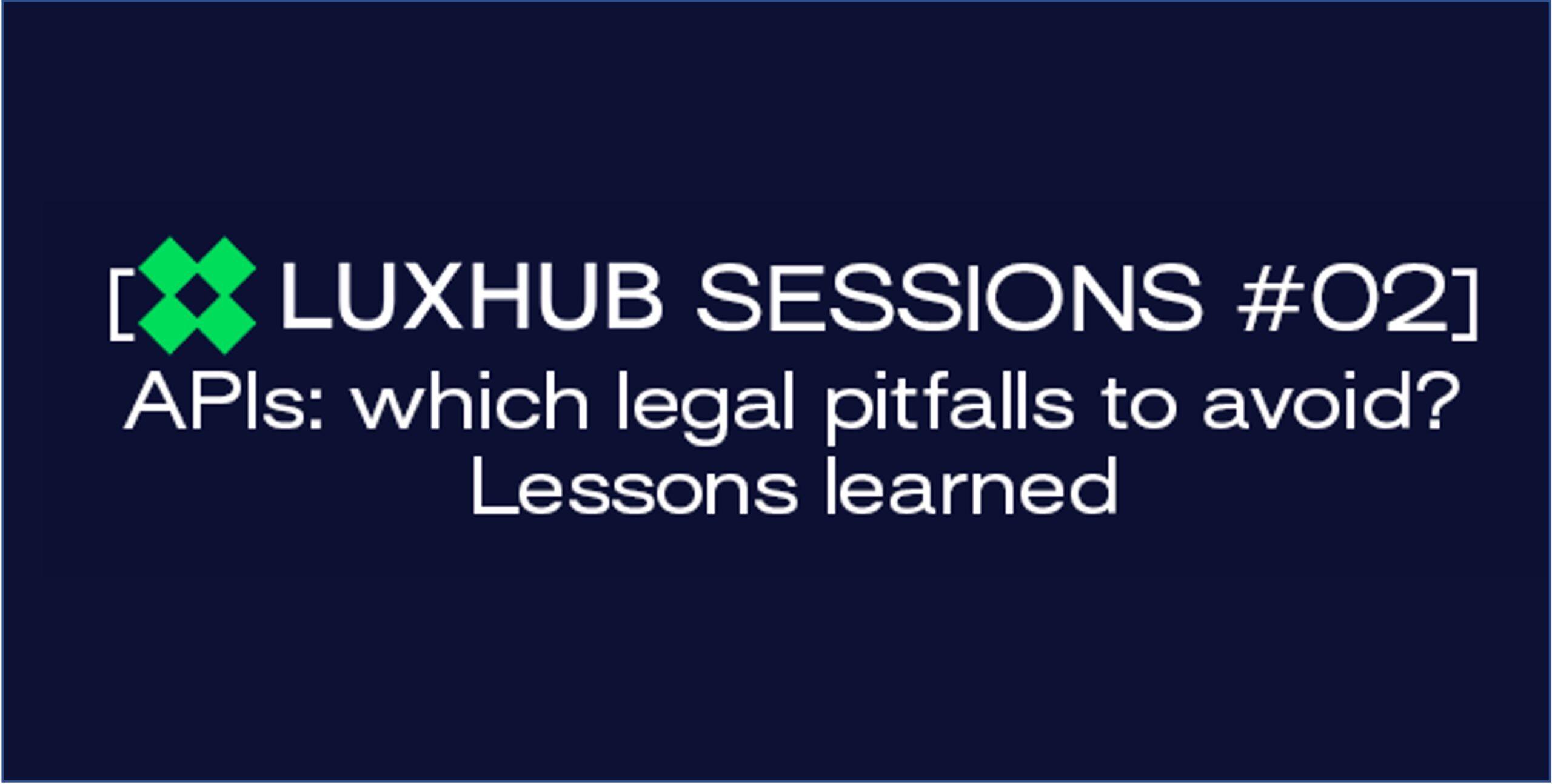 October 14 @ 11:00

-

12:00
Join LUXHUB Team on October 14th, at 11am CEST, to dive into the legal aspects of API products creation/distribution.

The webinar, powered by LUXHUB, is entitled "APIs: Which legal pitfalls to avoid? Lessons learned" and features several experts who will share their knowledge on this key topic.

A webinar focusing on the connectivity between tech and legal 

PSD2 and its concrete application – Open Banking – saw the rise of APIs (Application Programming Interfaces) which enable the secure, easy and rapid exchange of services between different stakeholders. And therefore, the creation of innovative services that benefit the customers. All of this in a highly regulated environment such as the financial services industry and what it implies.

The speakers will actually share the LUXHUB experience and lessons learned from developing complex API products as well as supporting partners in the publishing of their API products in the LUXHUB Marketplace.

The 45-minute session will unfold as follows:
Claude Meurisse (COO) will introduce APIs: what they are and what their components are,
Amaia Galdeano Sada (Junior Legal Counsel) will discuss intellectual property rights,
and Anne-Sophie Morvan (Head of Business & Legal Affairs) will conclude the session with a focus on personal data protection and contractual provisions.
If you have specific questions you would like the speakers to address or experiences you would like to share, do not hesitate to reach us out directly by replying to this email.

Cannot attend? You should still register, we'll send you the replay.
See you there,
LUXHUB Team